Maintaining an e-scooter fleet without an appropriate network of charging stations is expensive and unprofitable. Employees must pick up, load and redistribute the vehicles throughout the city. This leads to high costs and the availability of fleet vehicles remains limited.
The start-up Leon Mobility has set itself the task of expanding the use of small electric vehicles in cities. For this purpose, we developed an intelligent charging station together with Leon Mobility, which also provides real-time information for citizens at the same time.
THE REQUIREMENT:
For the planned charging station, Leon Mobility was looking for a partner to develop and manufacture the housing concept with integrated display. The development should include the complete product design and testing in terms of tightness and vandalism. The goal of the project is a charging box that can withstand all weather conditions 24 hours a day in outdoor use.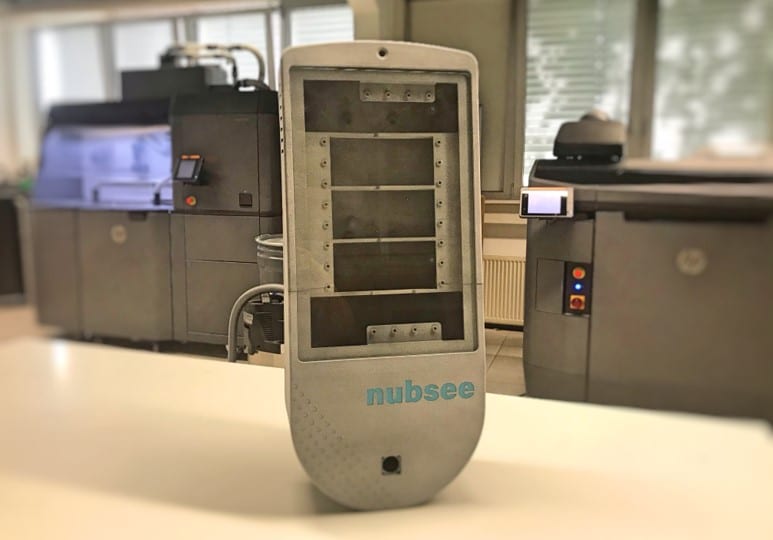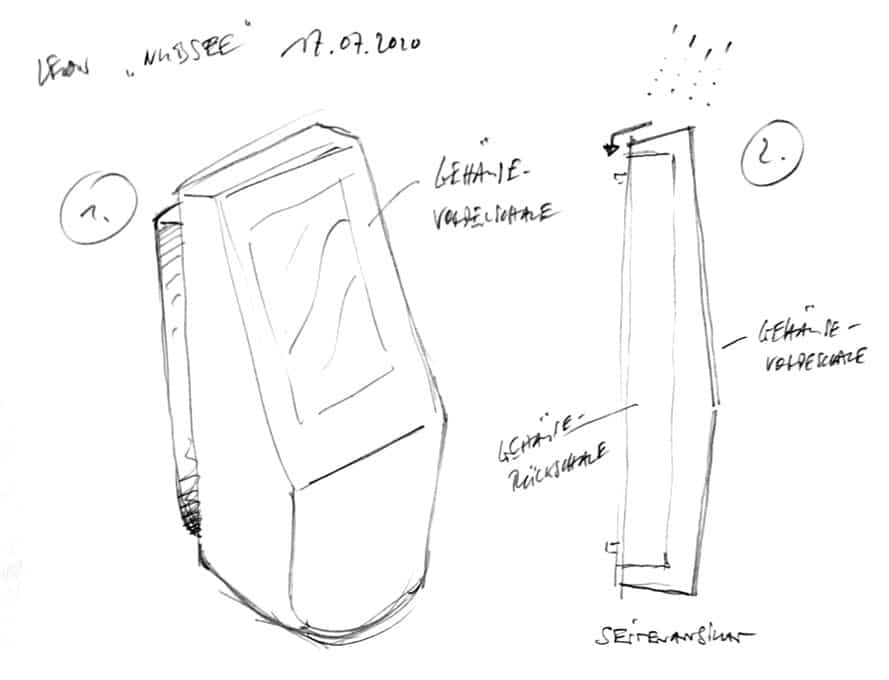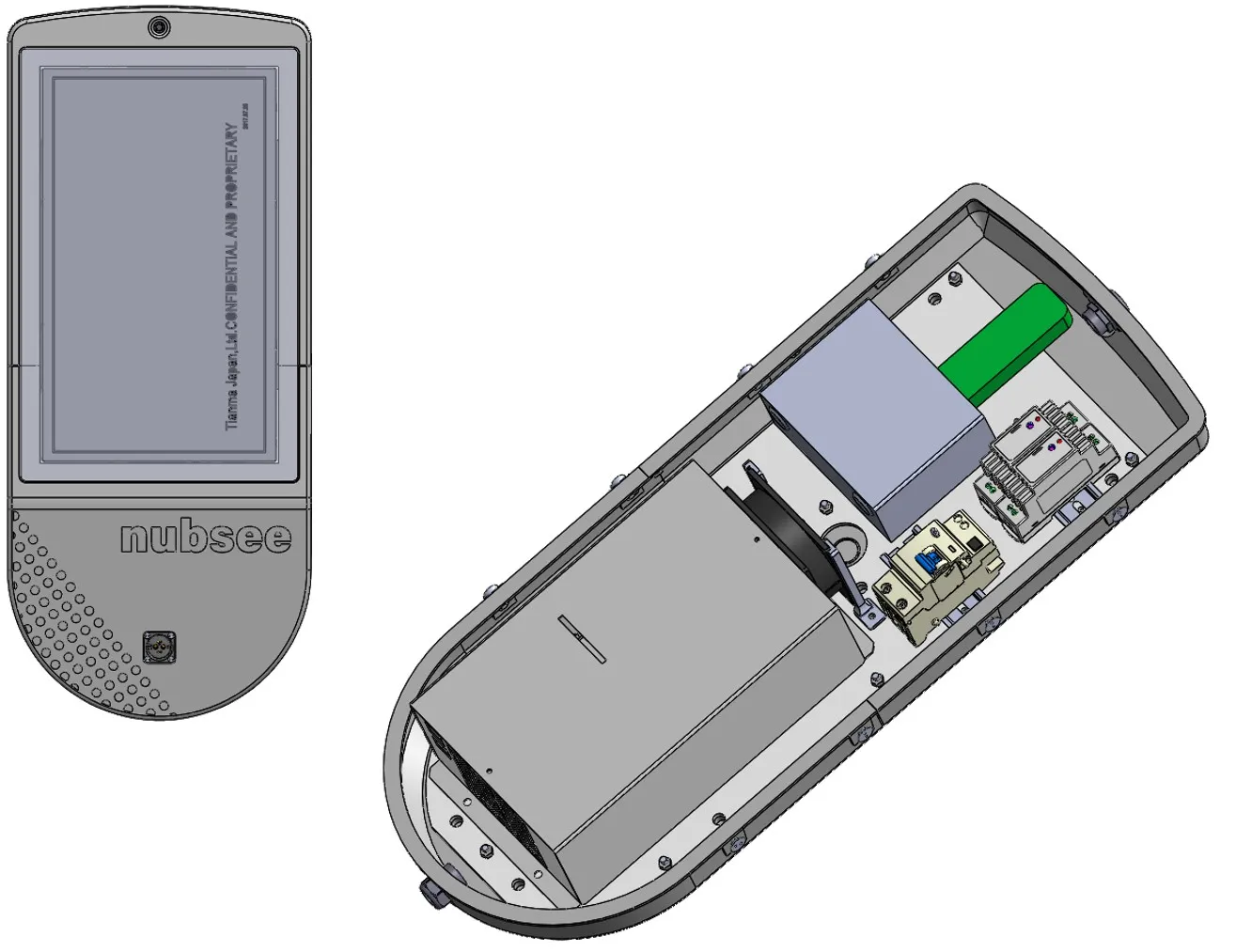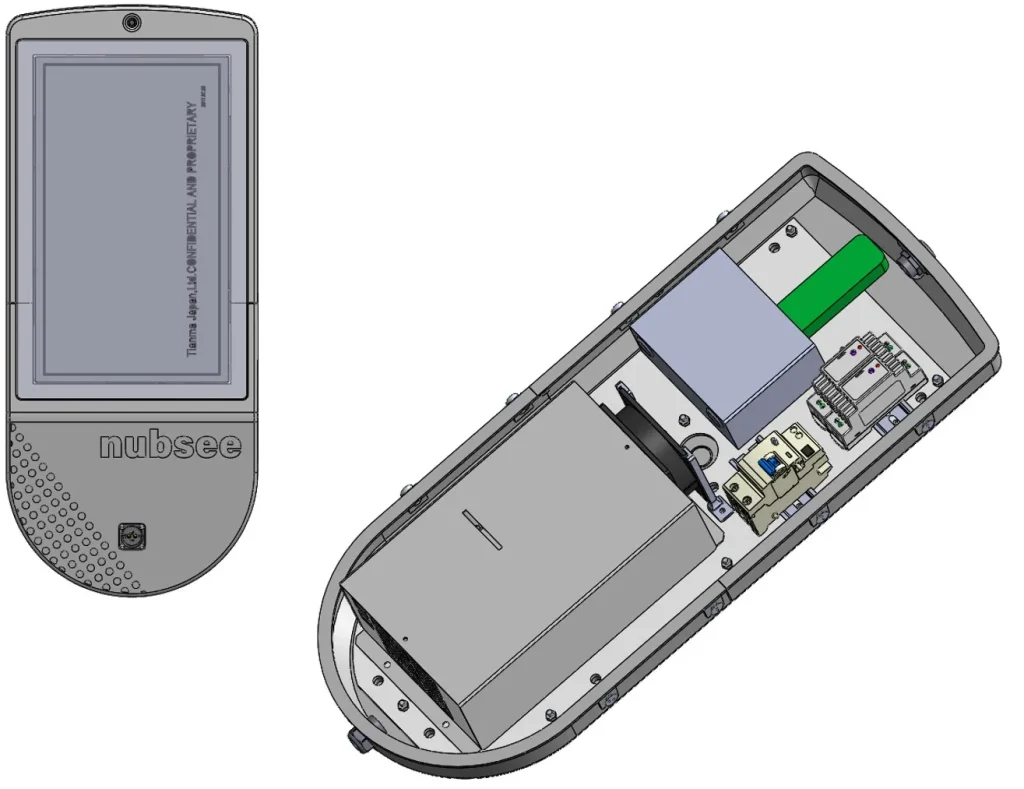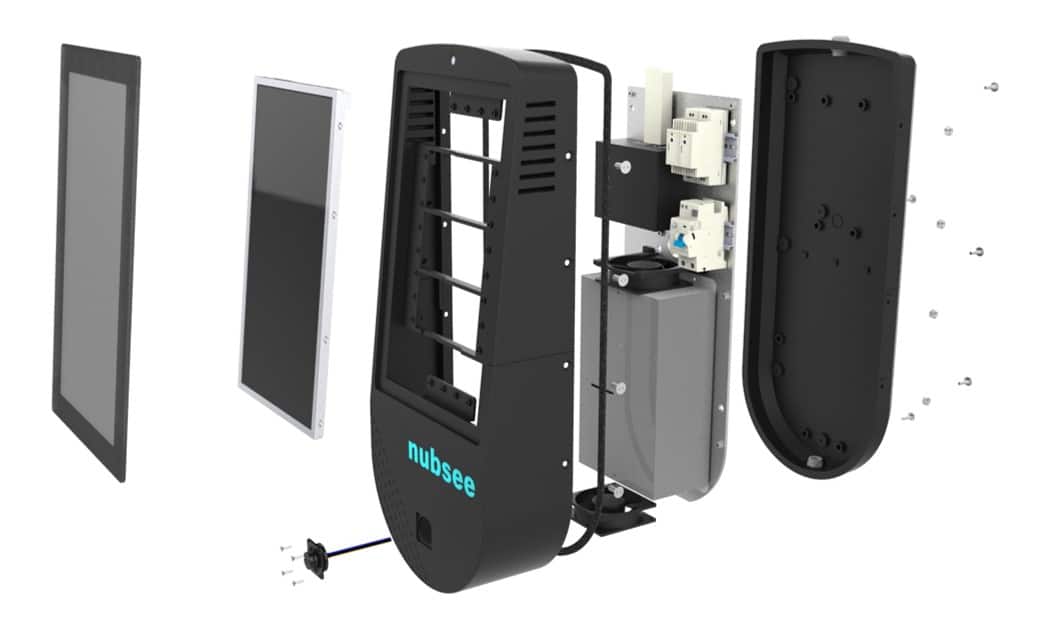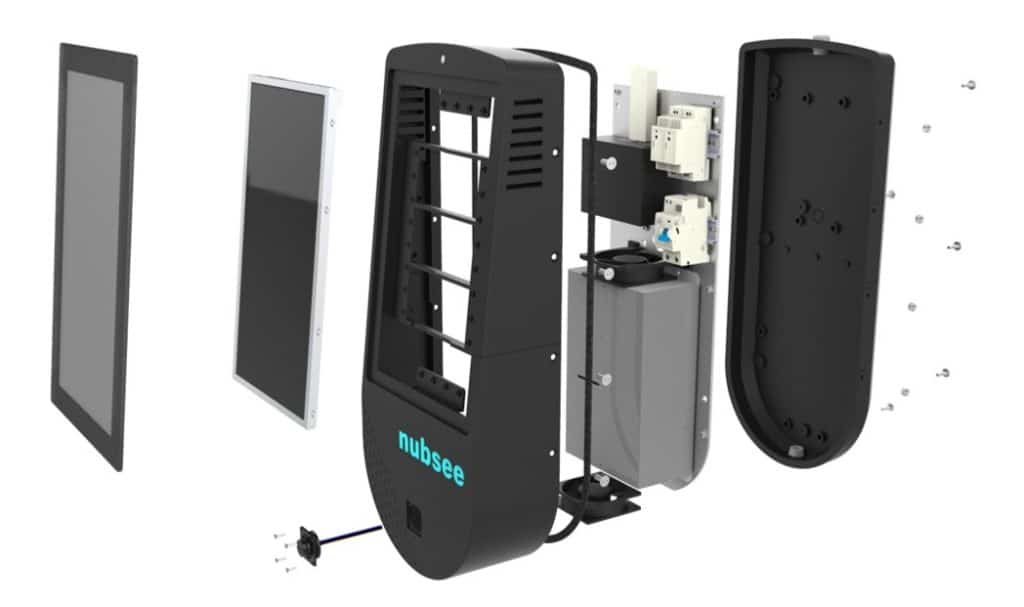 OUR SOLUTION:
Our team of experienced designers and engineers developed the complete product design after a joint workshop with Leon Mobility. We took over the article design and documentation of all mechanical parts.
We design the plastic housing according to the space requirements of the display unit and other integrated electronic components. For this purpose we prepare the data as 3D rendering. Due to the initially lower number of pieces, we decided to use additive manufacturing for the housing parts.
For the display unit, we select a suitable display and also decide to use our optical bonding process. With this gluing process we marry the display with the individually printed glass pane. This prevents light reflections that often occur in outdoor use and creates a robust system with a brilliant image. To prevent dirt or liquids from penetrating the inside of the device in the long term, we connect the display unit to the plastic housing using a special adhesive process. We assembled the electronic board in-house and integrated all components into the specially developed housing.
Thanks to our in-house rapid prototyping processes, we were able to reliably test functional samples at short notice to check all bondings, with regard to tightness requirements and vandalism resistance. In addition, we produced a small series of the charging stations using our additive manufacturing.
We are happy about a successful final result and another satisfied customer. Leon Mobility receives from us an individually developed and IP65 protected charging box with radio approval. Our concept for heat dissipation and active cooling of the electronic components ensure a safe system and reliable functionality.
The charging box has already been successfully in use for over a year and the additively manufactured housing with integrated display reliably withstands all weather conditions.