How does connectivity via mobile communication work?
Your device will use a M2M SIM card, which will transferthe collected data reliably and securely into the Cloud. With the intelligent software architecture ROBIOTIC.RICO®, all sensor and machine data iscentrally and securely prepared and analyzed in the Cloud. This is where, upon request, processes can be triggered fully automatically according to predefined rules.
Via individually programmed APIs, we ensure that the collected data can be transferred into your existing CRM or ERP system. Efficient and multi-level billing models createfinancial added value for your IoT-project.
You need a connected device? Send us your request.
Your connectivity options
Telekom as a strong partner
Thanks to the partnership with Deutsche Telekom, we can offer our customers SIM cards with their own H+K rate plans. This can be customized according to requirements and can be designed as a flat rate and offered with equipment as a set. The wireless cards used are functional throughout Europe, as well as in the USA and Canada. In addition to the 2G, 3G and LTE standards, we also offer the energy- and data-saving variants LTE-M and NB-IoT, as well as LoRa (Long Range Wireless) and BLE (Bluetooth Low Energy).
The advantage of mobile communications over WLAN is that customers no longer have to install anything on site. The devices are ready for immediate use according to Plug & Play, even abroad.
5G as a transmission standard
The 5G network will be available in Germany from 2020 and will optimize mobile data transmission thanks to higher bandwidths. Thanks to 5G, the requirements of the constantly growing global data traffic are met and creates the basis for new applications and business models, such as the Internet of Things.
ROSI – The ROBIOTIC sensor interface
Our subsidiary ROBIOTIC specializes in holistic IoT solutions and has developed its own battery-powered IoT gateway called ROSI. The gateway communicates with our proprietary cloud via a modem equipped with an M2M SIM card.
Thanks to robust housing (to IP65), the ROSI IoT gateway can be used for all sensors in industrial environments: e.g. for level monitoring in vending machines or for door contact detection in remote buildings. ROSI can be equipped with a variety of sensors or connections to different bus systems. This way, any information and data can be sent to the cloud service.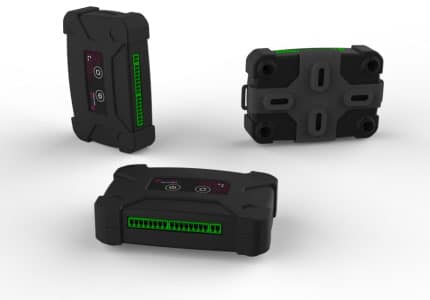 Cloud platforms
In the area of cloud connectivity, H+K offers Microsoft Azure systems hosted by Telekom in Germany. Systems such as Amazon Web Service (AWS) and Salesforce Heroku are also possible.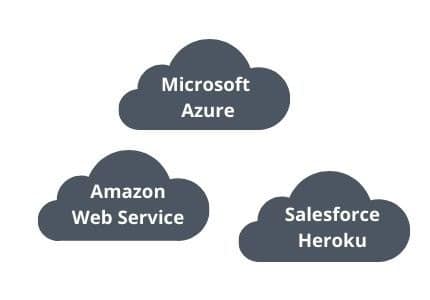 Automated processes
In order to increase efficiency, save cost or map business processes with IoT solutions, it takes much more than just collecting data.
The specialists from our HK Group will draw the right conclusions for you based on the available data. For this purpose, different scenarios and questions – What happens if…? – and the resulting process steps are defined.
ERP and CRM connection
To fully exploit the added value of an IoT solution, seamless integration of the data into your existing system landscape is the key to success.
We are your partner for Salesforce, SAP, Microsoft and Siemens and have access to their proven standard cloud platforms within the HK Group. Using specially developed APIs (Application Programming Interfaces), we provide a customized connection to your systems.
Arrange free product demo
You want to make your device fit for the future? We support you in this.