Functionality membrane potentiometer
Our membrane potentiometers Sensofoil® consist of several film layers, which are separated from each other by a spacer . Only the presence of mechanical pressure, by means of a slider or a finger connects the film layers to each other and generates a signal that can be evaluated .
The top film layer, the collector film, protects the resistive track from external influences, such as dust or liquids. The entire electrical function is therefore inside the potentiometer and delivers flawless measurement conditions. Our membrane potentiometers function asvoltage divider.
You need a printed electronics solution? Send us your request.
Our Sensofoil® foil potentiometers for temperature ranges from -25°C to +55°C can be manufactured in the following design:
The potentiometer resitive elements are printed onto the base film and bonded to the remaining film layers. The design of the potentiometer can be linear as well as rotary.
Potentiometer assembly:
Collector film as wiper tap
Spacer (spacer)
Potentiometer resitive elements
Adhesive on the back
Technical details:
Linear and rotary designs
Flat overall height starting at 0.5 mm
Lengths up to 900 mm
Widths starting at 10 mm
Operating temperature from -25°C to +55°C
Storage temperature from -25°C to +85°C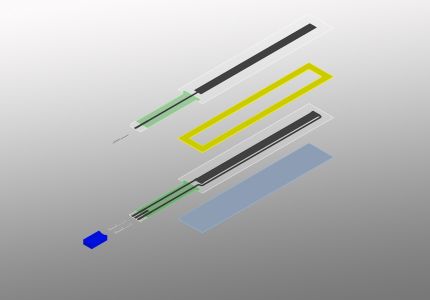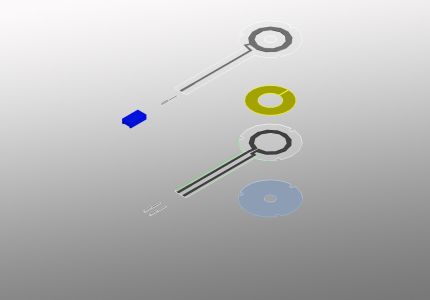 For signal generation of our potentiometers, a suitable wiper can be used in addition to finger actuation. For membrane potentiometers with PET surface we recommend wipers with a plastic head.
The wipers must be integrated into a wiper carrier, such as a custom injection molded part. We are happy to support you in the development of your potentiometer solution.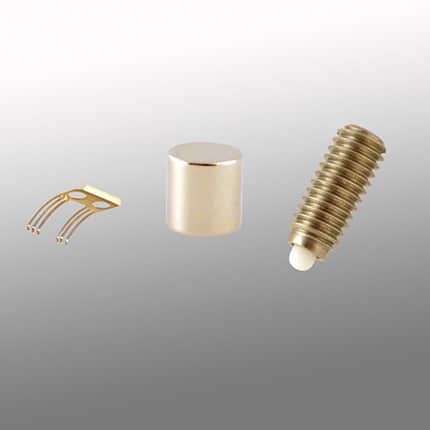 Arrange free product demo
Let us inform you in a personal conversation about the
possibilities of our potentiometer solutions.