Inspiring customer projects from a wide range of industries
With individual HMI and sensor solutions, we support you in meeting all the requirements of your industry. We develop and produce sophisticated protection and safety concepts for you according to IP protection classes and industry-specific standards. Our successfully implemented projects give you an insight into our extensive industry know-how.
Select a specific industry and get inspired by our customer projects.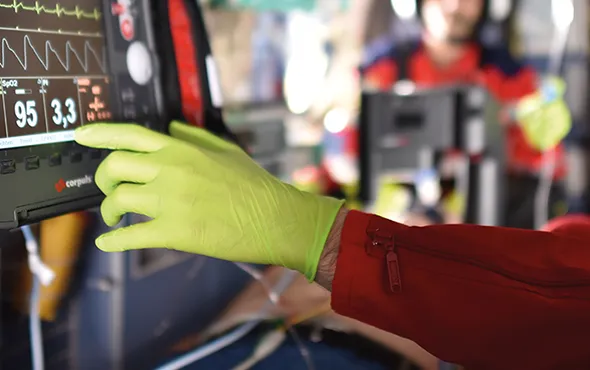 Saving lives with the corpuls patient monitor
Medical Technology
Every day, patient monitors and defibrillators are in use to save lives. Each of these medical devices is operated by humans and always requires a user interface. corpuls relies on our reliable and durable membrane keyboards.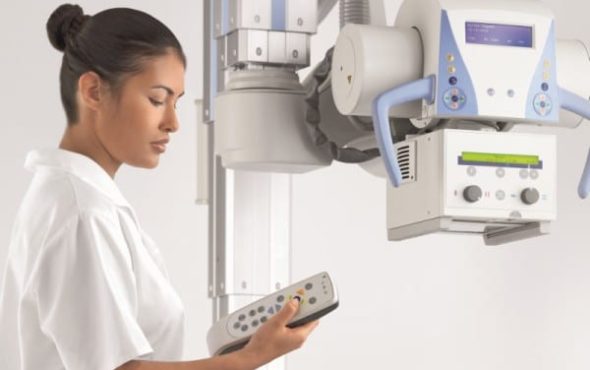 Reliably operate Siemens medical devices
Medical Technology
Faultless technology that functions at all times is an absolute must for every medical device manufacturer. It was therefore not without reason that Siemens AG relied on Hoffmann + Krippner as a partner in the development of a flexibly usable remote control unit for its devices.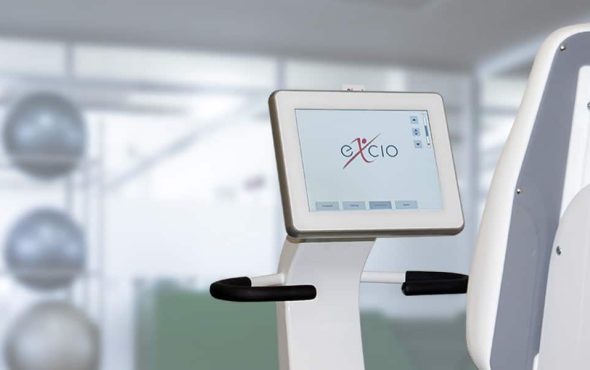 Back in top shape with the pelvic floor trainer
Medical Technology
In addition to flexible membrane keypads with integrated sliders, Excio now also uses touch panels for its pelvic floor trainer. The touch system is not only modern and user-friendly, but the closed glass surface makes it quick and easy to clean after a workout.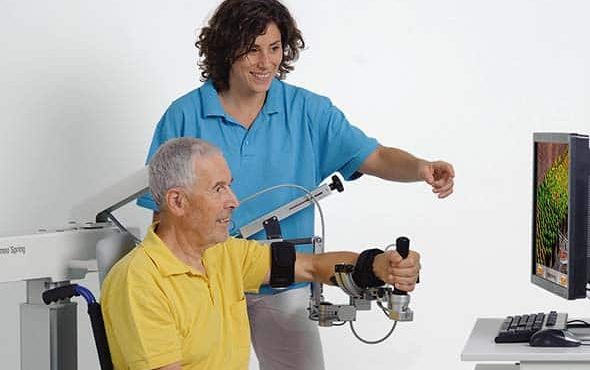 Sensors support the training of motor skills
Medical Technology
Modern therapy concepts for maintaining and restoring motor skills require individually adapted approaches. As part of the development of the Armeo®Spring, an arm and hand therapy device for stroke patients, reliable, accurate and individually tunable displacement and angle sensors with a small footprint were needed to implement the system.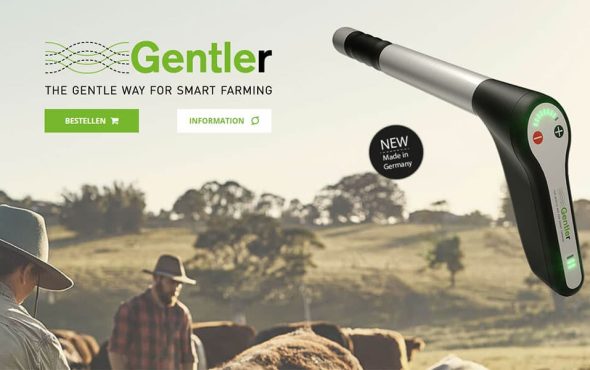 Relaxed medical treatment of farm animals
Veterinary Medicine
Medical treatments or grooming procedures can sometimes be dangerous for both animal and human. In order to put the animals in a relaxed state for the duration of the treatment, the stimulation current probe "Gentler" was developed with our operating foil.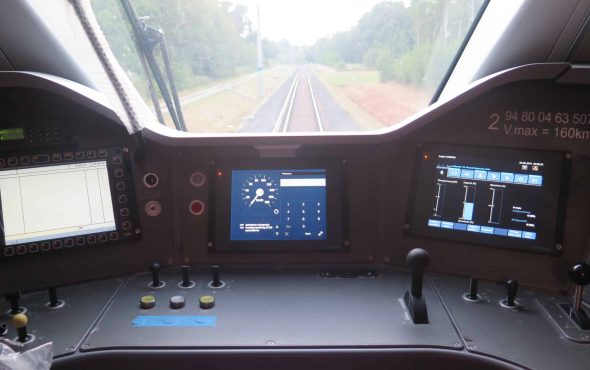 Controlling very high speed trains reliably
Mobility
Every day, more than 40,000 trains bring millions of passengers from A to B or goods to their destination. All these trains have a variety of controls and displays in a single cockpit. Together with Siemens Mobility, we equip these cockpits with individual, robust touch panels.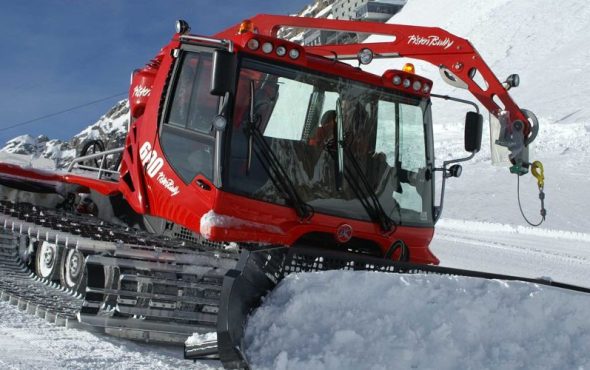 Safely through ice and snow with the Pistenbully
Mobility
The modern PistenBully model series from Kässbohrer Geländefahrzeug AG covers all areas of application in classic winter sports. As part of a comprehensive modernization of the mechanics as well as the design, we developed and produced a central operating unit with CAN bus connection for controlling the vehicle electrics and hydraulics of a snow groomer.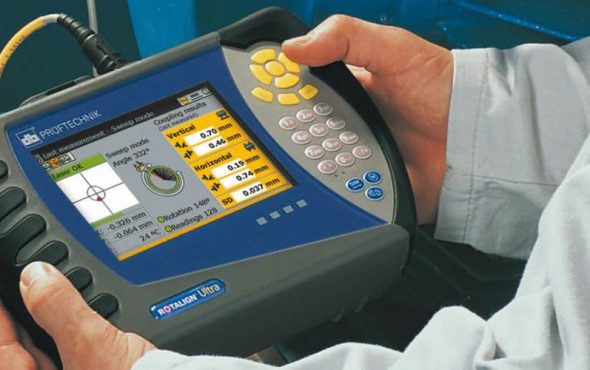 Precise alignment systems intuitive operation
Measuring and testing technology
The ROTALIGN Ultra laser-optical precision alignment device from Prüftechnik Alignment Systems GmbH reliably avoids misalignment and achieves precise alignment of machines. For the alignment system, we have developed an intuitive and reliable control unit with alphanumeric input and backlighting, which is dustproof and splashproof to IP65.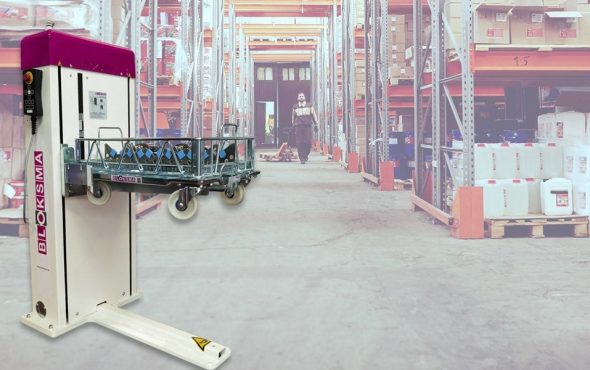 Handheld brings loads to a comfortable working height
Mechanical Engineering
Efficient production logistics save costs and time and bring relief for employees. Lifting equipment is used to conveniently bring loads to working height and create ergonomic workplaces. For the company Waize Engineering developed and produce a robust and illuminated handheld complete system to control a lifting device.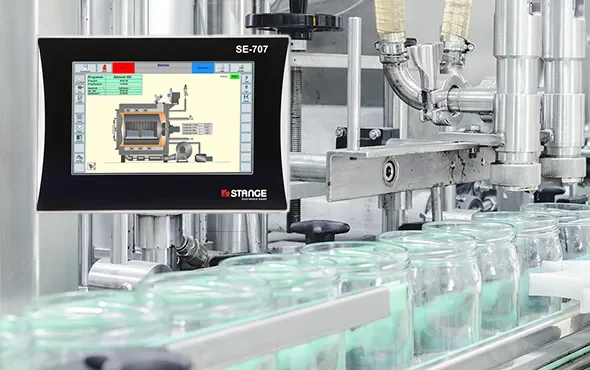 Intelligent process control
Automation technology
With intelligent regulation and control systems, STANGE Elektronik constantly increases the productivity of its customers in heat treatment. We support them with individual multi-touch systems in various sizes for a wide range of industry applications.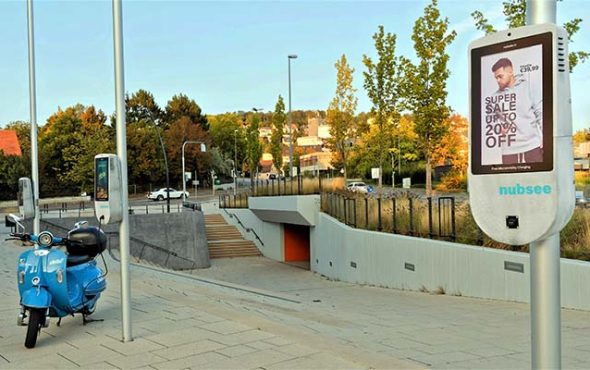 Info terminal and charging box for e-scooters combined in one device
Electrical engineering
Maintaining an e-scooter fleet without an appropriate network of charging stations is expensive and unprofitable. The start-up Leon Mobility has set itself the task of expanding the use of small electric vehicles in cities. For this purpose, we developed an intelligent charging station together with Leon Mobility, which also provides real-time information for citizens at the same time.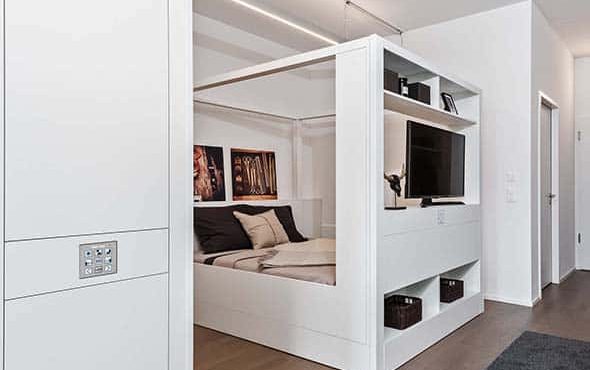 Moovement – Move walls at the touch of a button
Food industry
Increasing population density and rising rents, require new innovative housing concepts. For so-called micro-apartments on an area of max. 30m² with the help of movable walls create a fully equipped apartment. The walls are controlled by our control unit with sensor-controlled lighting and bus connection.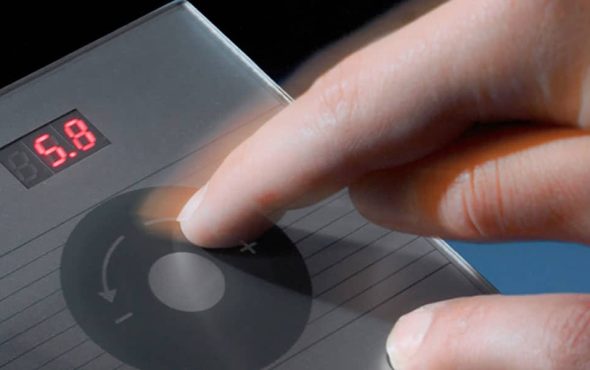 Hygienic HMI solution in food production
Food industry
Reliable and easy-to-use operating and control elements with a surface that is easy to clean and resistant to chemicals were sought for the development of new machines in the areas of conveyors, sample preparation, grain reception and quality control. We have developed a capacitive HMI solution.