Which touch technology is the right one?
Not all touchscreens are the same. Although many consumers consider the iPhone to be synonymous with touch, there are, however, numerous differences to consider. Especially for industrial applications, the various technologies should be examined more closely. Various requirements such as special design, safe and reliable operability, technical features, long availability and a reasonable price have to be reconciled.
More information about touch systems in the Induux Wiki
Touch systems with cover glass
For the cover glass, a standard float glass is completely adapted to the application area of the touch system: an anti-reflective coating for better visibility and a tempering for robust applications. Design, openings, chamfers or finger recesses can be implemented individually according to customer requirements.
Touch systems with foil
For the decorative film, you can choose between a smooth, textured or UV-stabilized (for outdoor use) surface. Design, openings, transparent windows and finishes are realized individually.
Ball drop test according to UL-60950
To ensure that your touch system always works reliably, we also carry out ball drop tests on request. In our video we show a ball drop test according to UL-60950 using an industrial touch system with a chemically hardened 2 mm cover glass.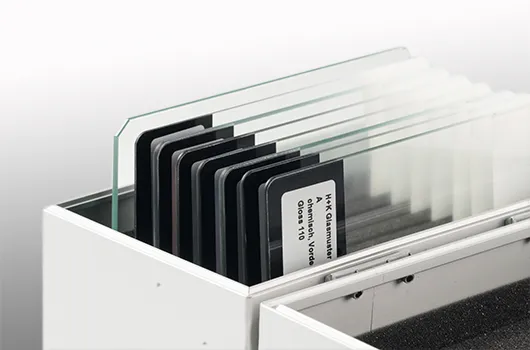 Touch systems with membrane keypads
Both resistive and capacitive touchscreens can be combined with a membrane keyboard. For applications that require haptic feedback when a key is pressed in addition to touch technology, the touch system is expanded to include a membrane keypad.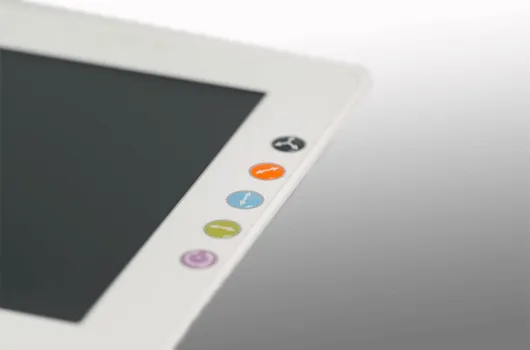 Touch sensors for touch systems
The heart of the touch system is the touch sensor. Together with you, we select the appropriate sensor, capacitive or resistive, and connect it to the remaining components. In the clean room, the touchscreen is married to the cover glass or decorative foil with a highly transparent adhesive.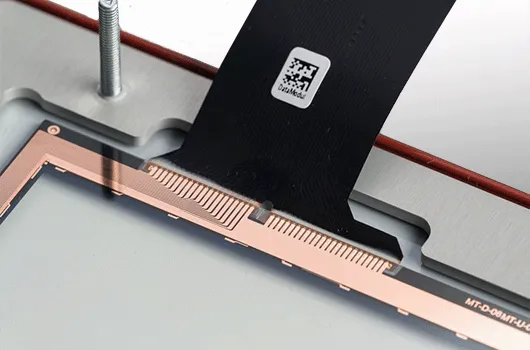 Displays for touch systems
There are several influencing factors to consider when selecting the optimal display. Is the control unit outdoor use? Is the display glued or screwed? What resolution must be guaranteed? Should a touch sensor be integrated?
Together with you, we select the appropriate display. The display can be bonded to the glass or touchscreen dust-free with the in-house optical bonding process.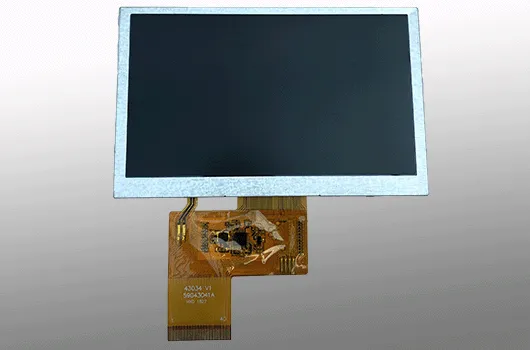 Touch systems with optical bonding
For a brilliant image, we bond touchscreens with displays and cover glasses using the optical bonding process. We relied on two proven bonding techniques: LOCA and OCA bonding.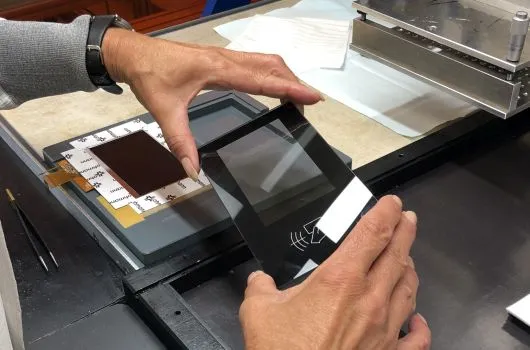 Touch controller for touch systems
The touch controller takes over the entire evaluation of the touch screen. It can be integrated directly on the connection strip of the touch sensor (chip on tail) or assembled on a separate circuit board.
We will gladly take over the programming for setting the touch sensitivity for you.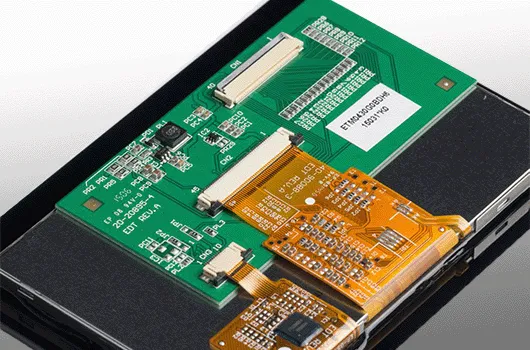 Touch systems with housing + carrier
For optimal mounting of the touch system in your application, we recommend integration in a carrier plate or housing. These give the control unit more stability and simplify installation.
For increased requirements, we supplement the system with an appropriate seal. Individual seal contours can be dispensed with the in-house dispensing machine.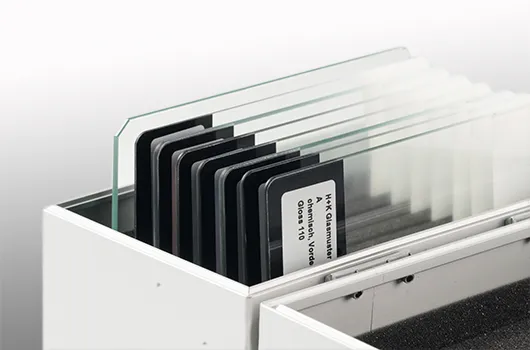 Seals for touch systems
We protect your touch system against external influences with individual sealing contours. With our in-house dispensing machine, a wide range of different types of seals can be dispensed. Front dispenste seal in black, white and transparent serve to seal the gap between the housing/front panel and cover glass
More information about our seals.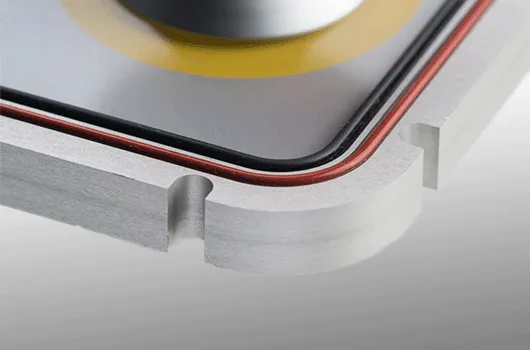 New development or redesign?
We are your partner from prototype to series production.