The user interface
The fully enclosed surface made of glass, Plexiglas or polyester protects the input system from dirt and liquids. Screen and digital printing can be used to design the front entirely according to the customer's wishes. Specially machined surfaces make capacitive operating elements particularly resistant and create optimum conditions even for harsh applications.
Capacitive keyboards
More information about capacitive keyboards in the Induux Wiki.
Capacitive keys on foil
Capacitive sensor fields for keys, sliders or wheels can be printed on polyester films using conductive pastes. Polyester films have the advantage that they are light and flexible and can also be applied to curved substrates. The use of capacitive keys on curved fronts, such as washing machine panels, is possible without any problems.
Learn more about capacitive sensor films.
In-Mold Electronics
In the in-mold process, the capacitive film is seamlessly combined with a plastic housing. Instead of laminating the film onto a housing with transitions and gaps, the injection molding process directly back-molds the capacitive film. Two assemblies are combined into one.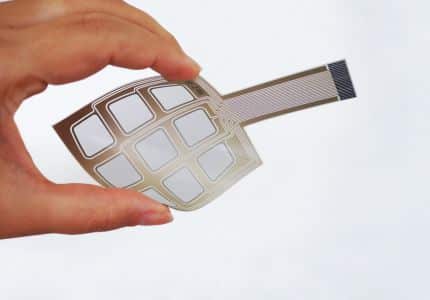 Capacitive keys on printed circuit boards
Capacitive sensor fields on printed circuit boards offer the advantage of integrating further electronic components and the evaluation electronics on the same board. The direct proximity of the evaluation electronics makes the system less susceptible to interference.
LEDs for the illumination of the sensor fields can also be easily integrated on the PCB. You do not need a separate electronics unit.
Capacitive keys with in-mold decoration
In In-Mold Decoration technology, we fuse plastic parts with decorative design foils to form a single unit. The completely closed surface is optimally protected against external influences and has a high chemical resistance.
In combination with capacitive keys, you get a noble touch system with high-end design that is individually tailored to your requirements. The capacitive keys, sliders or wheels on a printed circuit board are mounted directly behind the plastic bezel.
Learn more about In-Mold Decoration.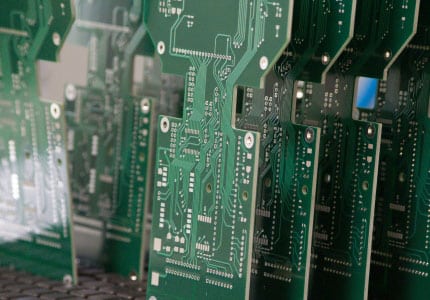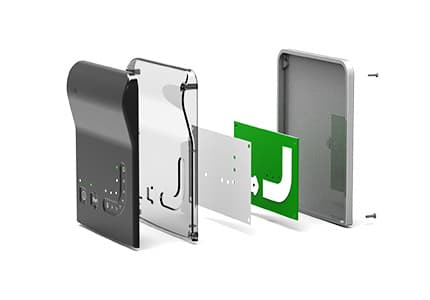 Illuminated capacitive keys
A capacitive operating unit can even be used in unfavorable lighting conditions. Diverse LED colors let all relevant areas light up brightly. Our innovative SideLED technology provides homogeneous area illumination while saving space.
Capacitive film sensors can even be transilluminated thanks to highly transparent pastes.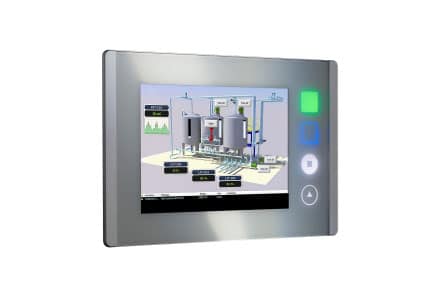 New development or redesign?
We are your partner from prototype to series production.