Machining and finishing
The surface of a carrier plate can also be completely adapted to the area of application. From anodizing to painting to powder coatings, the front panel can be customized in many ways.
Openings, radii, chamfers or deeper milling for recessed input systems can be provided individually.
Metal or plastic carrier
To ensure that a front panel integrates optimally into an application, versatile mechanical processing of plastic, aluminum or stainless steel is of great importance. Dimensionally accurate punching, drilling and milling ensure exact implementation of your production specifications.
In cooperation we realize an ideal front panel according to your requirements and our recommendations.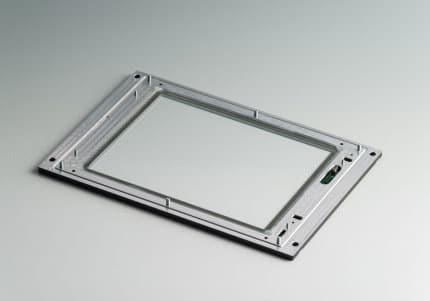 Carrier made of FR4 material
A printed circuit board equipped with electronic components, so-called FR4 material, can also act as a carrier. With thicknesses starting at approx. 0.5 mm, a printed circuit board can be equipped with appropriate components on the front and rear sides and integrated into the customer's application using adhesives or screws, even where space is limited.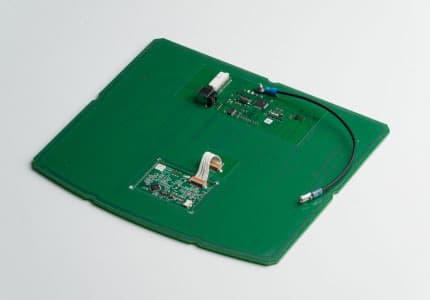 Gaskets for front panels
With our in-house dispensing machine, a wide variety of gasket types can be dispensed onto any front panel. The possibilities of a dispenster gasket are versatile, both in terms of material selection and shape: single beads, double beads (beads lying on top of each other), combination beads (with conductive core for EMC shielding) or special shapes are all possible.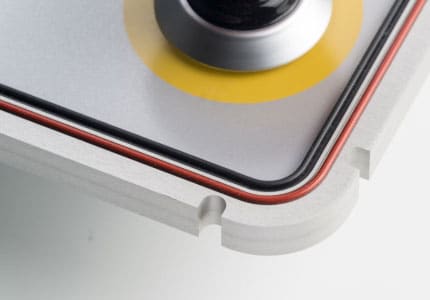 New development or redesign?
We are your partner from prototype to series production.