Efficient production logistics save costs and time and bring relief for employees. Lifting equipment is used to conveniently bring loads to working height and create ergonomic workplaces. The company Waize Engineering was commissioned with the development of a new control unit for exactly such lifting devices. When looking for a manufacturer for a robust and illuminated handheld, you came across Hoffmann + Krippner.
THE REQUIREMENT:
For the further development of an industrial reciprocator, a control unit with an illuminated membrane keypad is required. The new control element is also said to be equipped with a robust housing, an emergency stop switch and a 2-meter cable. In addition, the end customer wanted the colors black and yellow to be included in the design.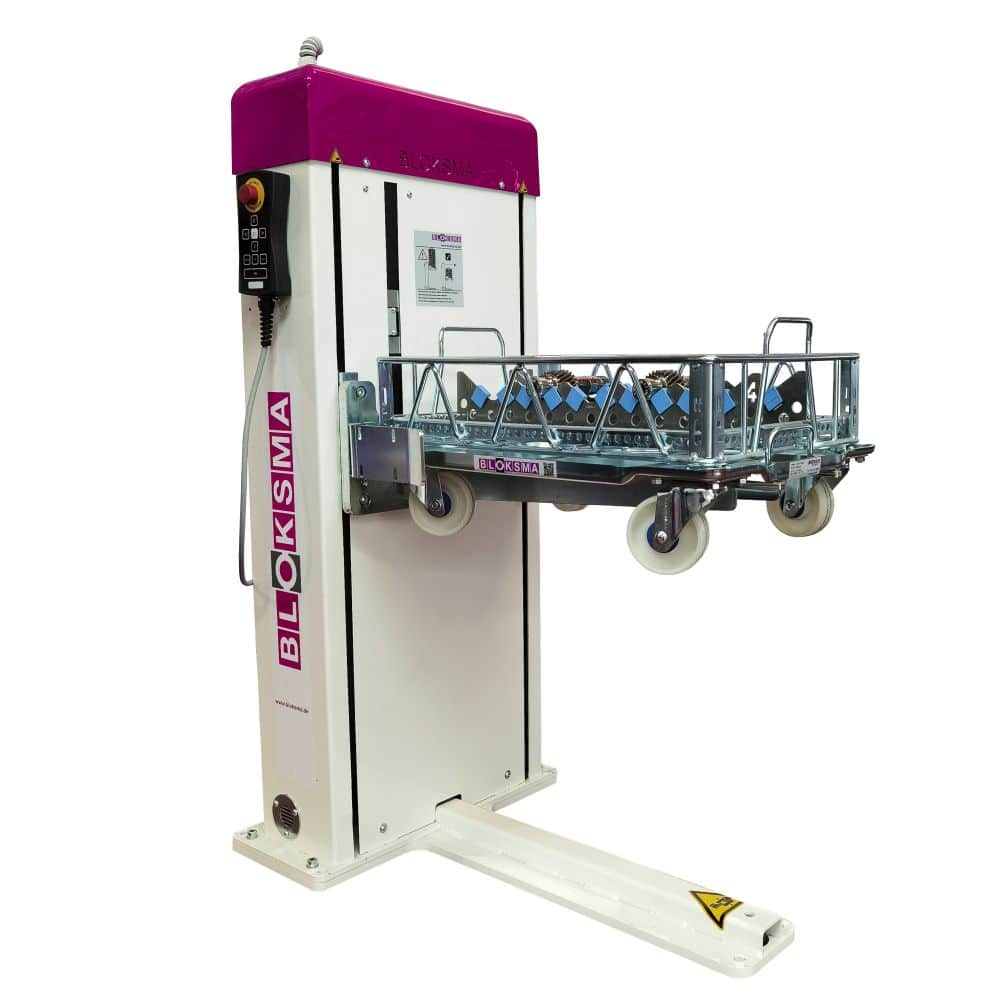 OUR SOLUTION:
We developed a complete HMI solution including housing and suitable connection cable. We realized the desired illumination of the membrane keypad with our homogeneous and long-lasting SideLED technology. The basis for this is a 1 mm thick printed circuit board, which was assembled in-house on the front and rear sides.
In consultation with the customer, our designers created a simple design in the colors black and yellow, white translucent key symbols, and a high embossing of the key surfaces for optimal haptics. The desired emergency stop switch was screwed to the membrane keypad and the connecting cable, which was finally 3 meters long, was connected to the circuit board with a cable gland.
Together with the customer, we selected a suitable plastic housing from a standard housing range in the color black. So that the membrane keypad and cable could be optimally integrated, the housing was individually provided with deep milling and drilling. Our design team prepared all the necessary design documents for this.
In the final step, the membrane keypad and housing were assembled into a complete device and subjected to a 100% functional test. Thus, we were able to supply Waize Engineering with a complete HMI solution individually developed for their customer and protected according to IP 40.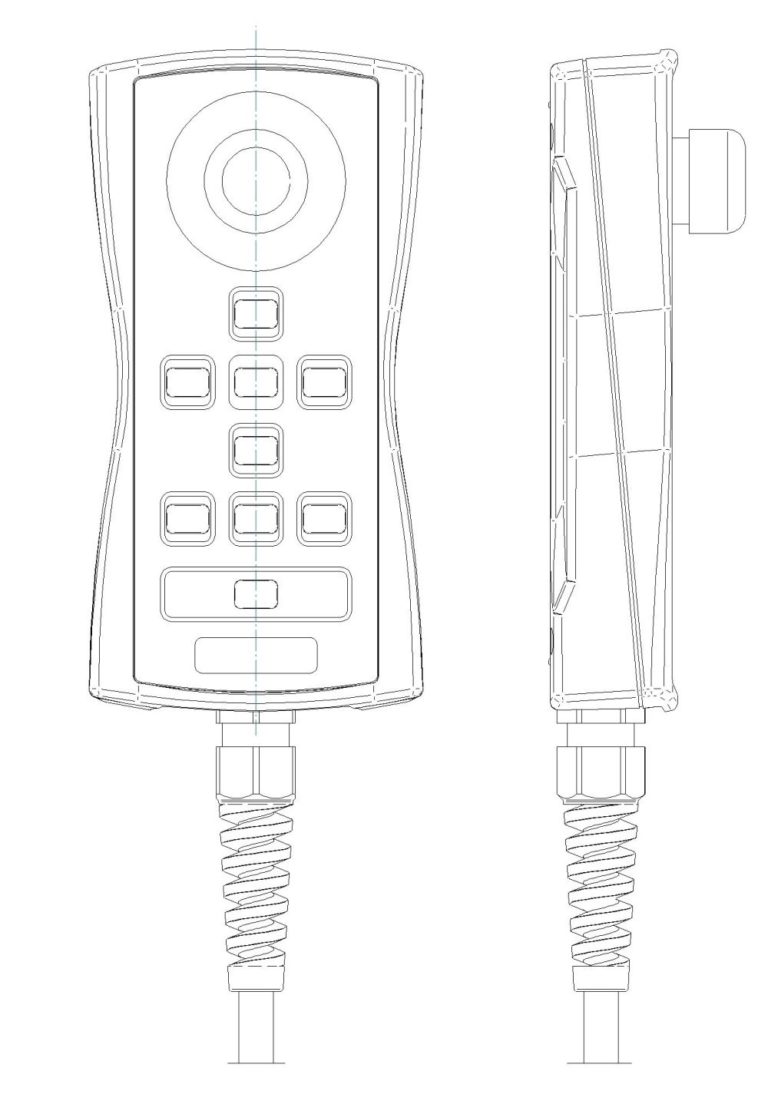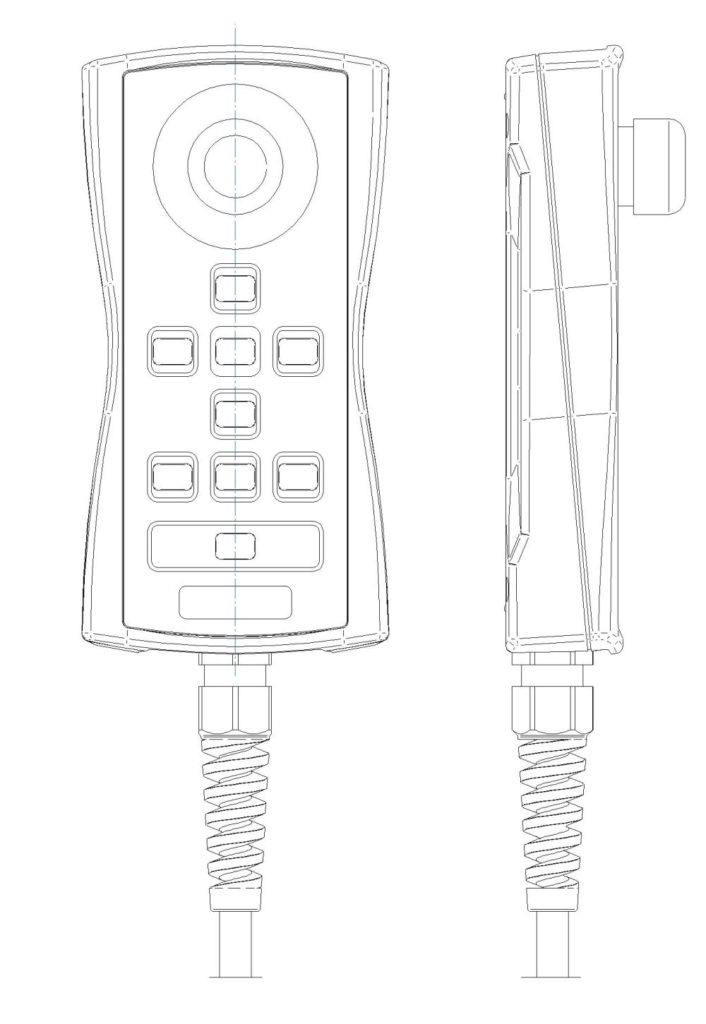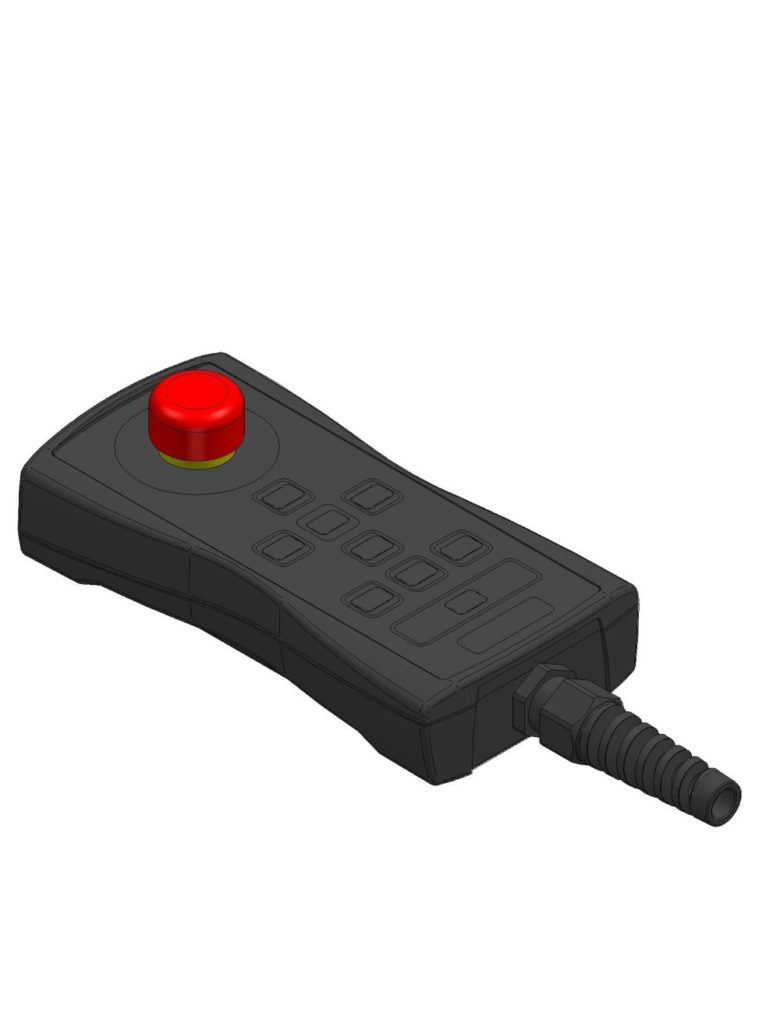 Would you like to see our complete HMI solution in action? Click here for the video of the space-saving lifting device from BLOKSMA
This is what our customer WAIZE Prototyping | Engineering says: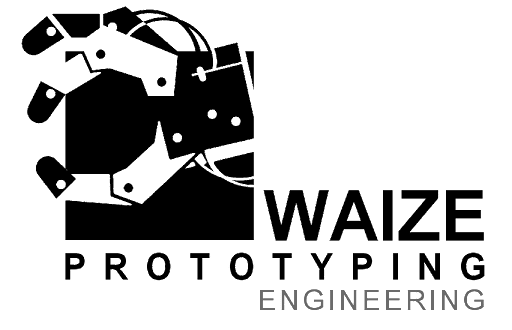 "The cooperation between Waize and Hoffmann + Krippner has been excellent since day one. Already during the joint development, optimizations were always contributed, which came from H+K's outstanding wealth of experience. The end result was a convincing product. For years, our handheld devices from Hoffmann + Krippner have been an integral part of our standard industrial control systems and have already convinced our customers here. For example, the company BLOKSMA-Engineering from Baden-Württemberg, Germany, installs our controllers including panel in their range of reciprocators (as can be seen in the video and photo above). The ergonomic design and especially the modern illumination of the keys, which are also easily visible in bright surroundings, are advantageous here. BLOKSMA hoists with WAIZE controls and Hoffmann + Krippner panels are an excellent combination and are already working reliably around the globe in all areas of material handling technology.
We especially appreciate the ongoing, good cooperation of our companies. The Hoffmann + Krippner company looks beyond the end of its nose here and supports us in word and deed. Our contact person at Hoffmann + Krippner is always available to answer any questions.
We have been purchasing several panel designs from Hoffmann + Krippner in parallel for years. It should be emphasized that we have not had to complain about a single control panel since then. Even with devices that have been in use for years in the harshest industrial environments – such as die casting – IP40 of the housing pays off, so there have been no adverse effects since then. Keep it up!"