THE REQUIREMENTS:
Hoffmann + Krippner is supplying flexible membrane keypads with integrated sliders for a range of strength training equipment for excio, a customer based in Breuberg that has been with the company for many years. This control foil allows the resistance to be set quickly and easily separately for each direction of movement. Different difficulty levels are indicated via LEDs. Excio has found a partner in Hoffmann + Krippner, who is responsible for the development as well as the production of various input systems.
After a product presentation on the subject of touch systems, the request for an individual touch panel with integrated software followed promptly. This input system is to be used with new strength training equipment and a pelvic floor tra iner.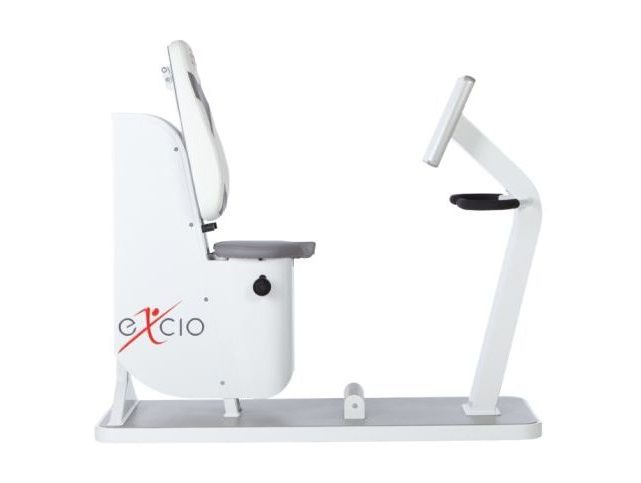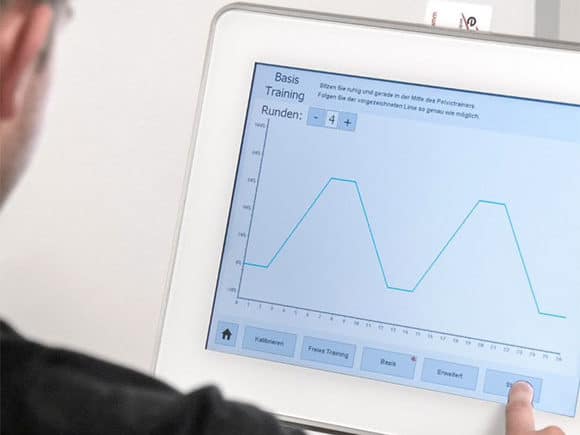 THE OUTCOME:
A 10.4 and 15 inch touch display with custom printed cover glasses. Capacitive touchscreens were chosen for intuitive and easy operation. The cover glasses were screen-printed with a plain monochrome frame and bonded to the touchscreen under cleanroom conditions using the LOCA process (Liquid Optical Clear Adhesive) without dust or bubbles. This optical bonding process ensures a brilliant image without annoying reflections thanks to the highly transparent liquid adhesive used. The matching display was married with the touch system to form a single unit via a further bonding process. Finally, the programming of the touch controller with the corresponding software followed in-house.
The touch system is not only modern and user-friendly, but the closed glass surface makes it quick and easy to clean after a workout.