Every day, patient monitors and defibrillators are in use to save lives. corpuls has made it its business to develop and build revolutionary medical technology for emergency and intensive care medicine. Each of these medical devices is operated by humans and thus always requires a user interface, an HMI. Our input units are used in various device series.
THE REQUIREMENT:
For the new generation of the patient monitor corpuls3T, a membrane keypad is to be used, which we have already developed in a modified form for the corpuls3. The keyboard has a new outer contour and changes from the original bright colors to a rugged design.
Like the predecessor version, the key surfaces are supposed to be raised and easy to feel, slide-in pockets for individual inscriptions are taken into account, and they are splash-proof according to IP65.
Membrane keyboard with raised keys
Insert pockets for individual labeling
New design
Cutout for touchscreen
Connecting tape for ZIF plug-in connection
Adhesive on the back
IP65 protected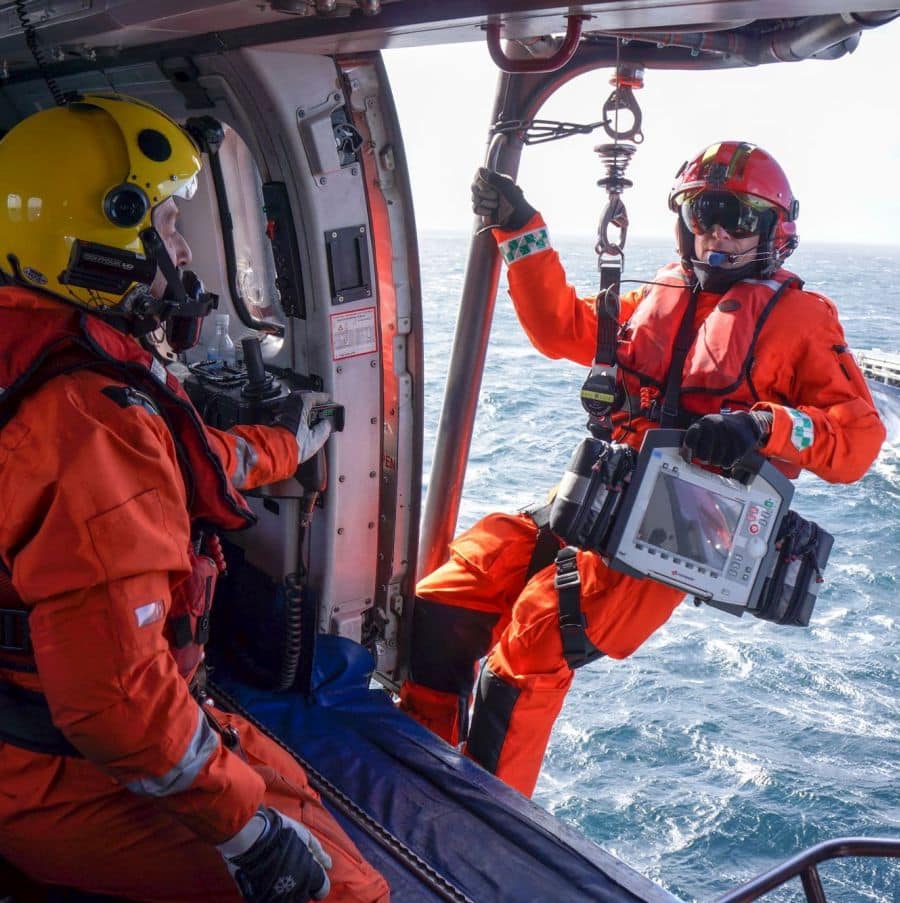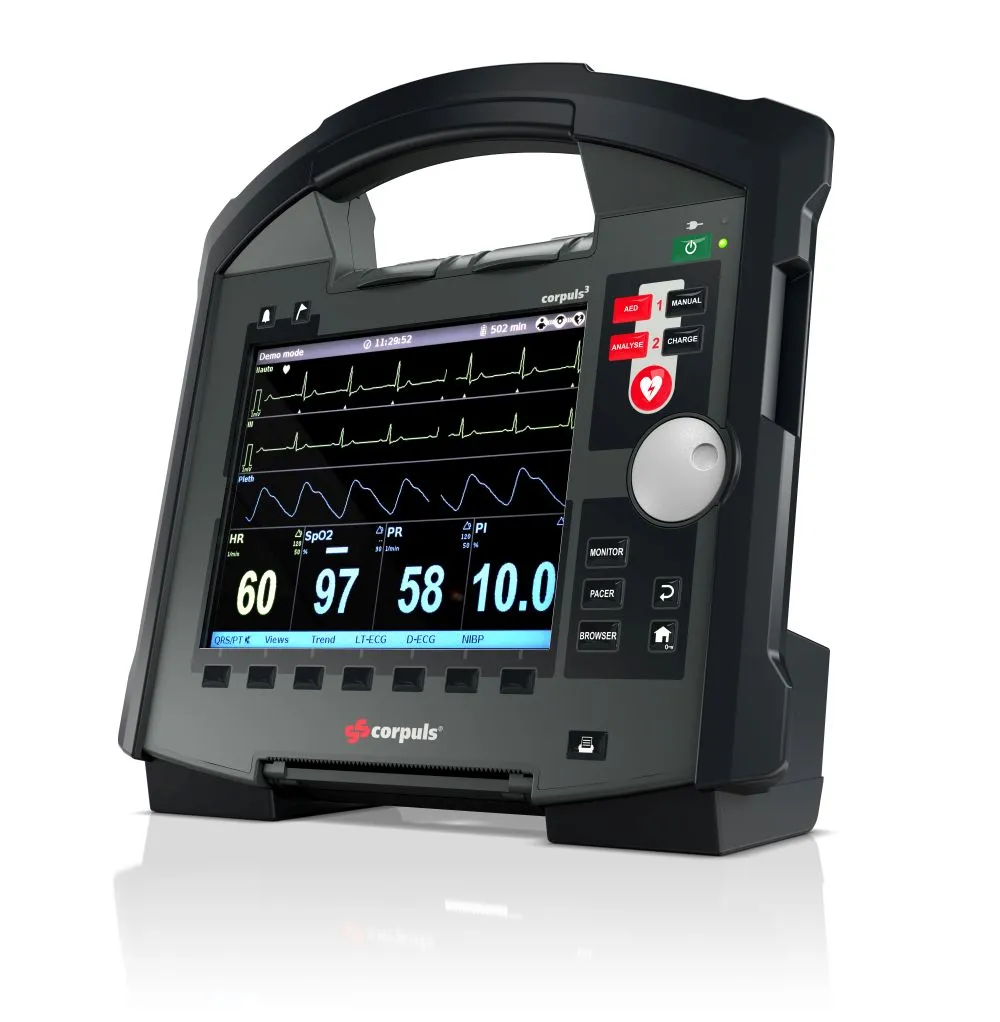 OUR SOLUTION:
The membrane keypad for the new corpuls3T generation of generators also meets all the desired requirements. The adapted contour and modern design ensure that the flexible keyboard fits perfectly into the patient monitor.
We implemented the desired raised keys with our GT technology. In this process, we cast a high-gloss plastic compound onto the keys in a precise position and in the shape of a dome. This GT dome gives the membrane keyboard an even better tactility and a noble design. In addition, this plastic mass resets itself independently in the event of possible pressure points.
The integrated insert pockets in the film structure provide for individual labeling variants. These are located directly behind the keys and can be equipped with exchangeable insert strips. This allows one membrane keypad to be used for several country variants, for example.
corpuls has chosen the TOUCH N' DIAL operating concept for this generation of devices. For optimal operation in each case, a touchscreen and a JogDial are used in addition to our membrane keypad. Because should the touch not work as expected, there is always the operation via our membrane keypad and the JogDial, especially in the context of a reanimation. We have provided corresponding cutouts in the outline for the touchscreen and the JogDial.
The keyboard is connected via an internal connection strip, which is ideally suited for a ZIF plug-in connection with a pitch of 1.0 mm.
The membrane keypad is installed in the patient monitor via an adhesive on the back. We have designed the adhesive itself and the edge bonding so that the keypad meets the requirements for IP65 protection class.
Our input solutions have already been in reliable use for several years in rescue services, military missions, hospitals and air rescue. This next generation of devices now moves to a rugged design and takes medical technology to a new level.