In our article "How OEMs can easily digitize their products with smart HMIs", we looked at how tap2.cloud technology makes ordinary HMIs smart, how the technology works, and what features it enables. Admittedly: Machines and systems with cloud connectivity are nothing new today. However, digitization has hardly been implemented in German SMEs yet. With the integration of tap2.cloud into your operating units, you can easily get started with digitalization.
What makes tap2.cloud so special? Let's take a look at how tap2.cloud stands out from other IoT solutions.
The top 3 advantages of tap2.cloud
Basically, the tap2.cloud system offers three main advantages that distinguish it from other solutions for connecting production facilities to the cloud. Other options – including RFID tags, QR codes, Wi-Fi connectivity, Bluetooth and more – may offer one or two of the following benefits:
A unique device identifier: tap2.cloud uses NFC technology. In the process, each NFC tag is provided with a unique and permanent serial number that can be used to verify the authenticity of the product.


Excellent security: Because the technology uses a secure cellular connection to play out the content, it is not susceptible to the same type of security breaches and attacks from WiFi networks and other communication protocols.


Real-time information: Latest operating instructions, recalls, new product offers, etc. are linked to the NFC tag and can be adjusted at any time.

The reason why tap2.cloud can effortlessly offer all three benefits is the combination of innovative hardware and software that work together perfectly – and at a manageable cost. We integrate tap2.cloud into your control unit and connect it to our cloud solution. Here you have the option to manage your devices and link them to a white label app, for example. The app can be designed in your company colors and branded with your logo. Store a digital nameplate, a spare parts store, a repair service, web pages and important documents such as operating instructions there. Stand out from your competition and offer your customers digital added value with tap2.cloud that no one else offers.
Competitive advantages for OEMs
Ultimately, tap2.cloud puts the future to the test. It gives the OEM access to a highly flexible and configurable way to connect any device with easily accessible cloud-based capabilities. This, in turn, can drive your business innovation and improve your service delivery.
As a manufacturer, you can leverage this technology to reduce friction in meeting customer support requests. For example, your end users will not have to search for a hidden and illegible nameplate, a service hotline, or suitable spare parts. Thanks to your linked services via tap2.cloud, it's all just a "tap" away. All your customers need is an NFC-enabled smartphone. The result for you: competitive advantages and more satisfied customers.
Improved customer service
Increased customer satisfaction through an extended service package
Increase service quality through immediate availability of spare parts service, warranty and device information
Improved processes
Reduce time-consuming change processes that apply to multiple sites
Reduces sources of error through real-time information
Increasing sustainability and conserving resources
Improved turnover
New business models: real-time customer interaction, web store connectivity, etc.
Statistics can be accessed at any time via the cloud platform (Product Insights)
Above all, this technology offers a great opportunity for manufacturers who are gaining their first experience in the IoT world. Start with a simple NFC tag in your control unit and take your first steps into digitization.
Benefits of tap2.cloud for your end users
Despite decades of rapid technological progress, end users today often still have to interact with machines in much the same way as they did decades ago. You're still looking for paper manuals or moving machines to get product information like serial numbers. Service technicians also have to go to great lengths to procure the right spare parts.
With tap2.cloud in your control unit, that's an end. Because this technology provides your customers with a solution where they have all the important information at their fingertips with a single tap.
Aside from the benefits to you as an OEM yourself – such as more direct service calls or managing your equipment in one place – it makes using your machines easier and more enjoyable. This leads to satisfied customers who now:
Save time when operating the device
Easily check warranty or product registration and not have to dig through paperwork
Easily retrieve product information, including repair and service history
Have access to original consumables
Be able to schedule repair services directly
Advantages for authorized service technicians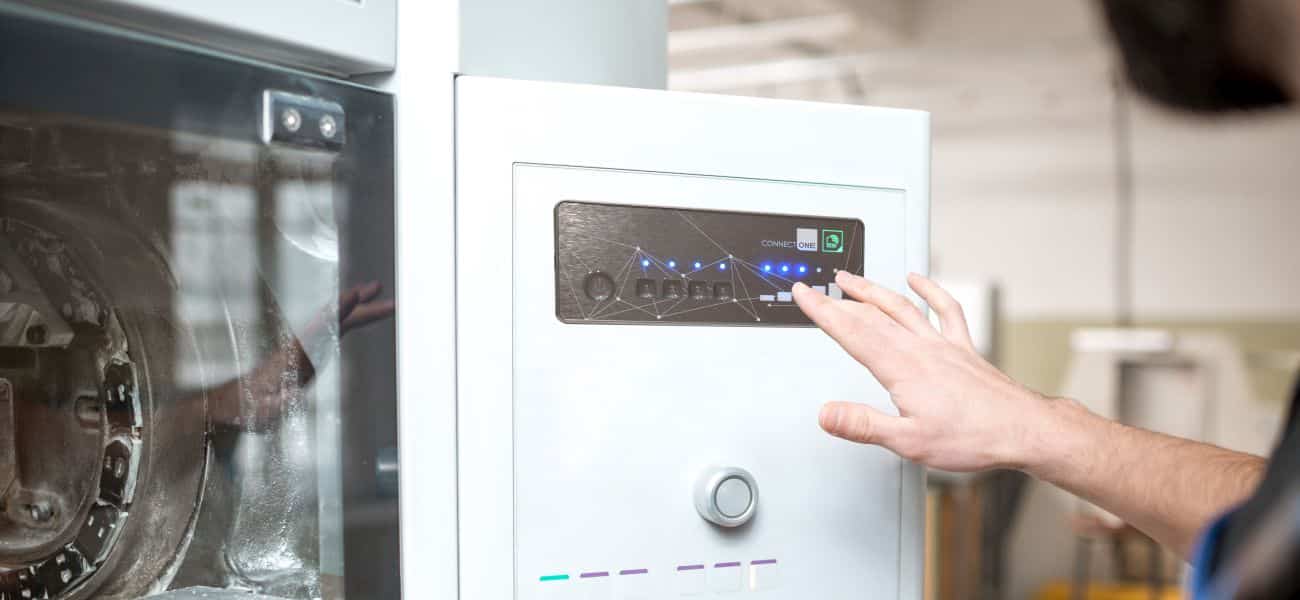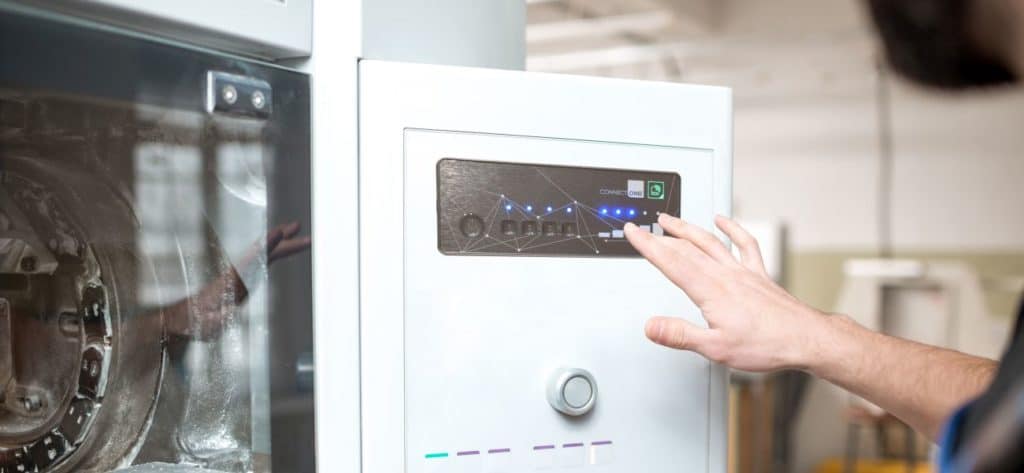 Service technicians can also benefit from a number of advantages through the use of imprinted NFC technology. They need only their phone, for example, to enable service login functionality and access advanced product diagnostics, including error and/or activity logs. This makes repairs easier and support operations more effective.
This, in turn, leads to happier customers who get their machine back up and running faster and service technicians who can take the next job sooner. And because only approved service technicians are authorized to use the log-in functionality, you automatically gain a competitive advantage over third-party repair services.
More information about smart HMI with tap2.cloud.
You can find more areas of application for tap2.cloud at our HK.SYSTEMS – Your partner for digital business models and your fast, effective entry into digitization.
Start your project!
Together we develop your smart HMI. We are your partner from prototype to series production.