High-quality plastic parts in the flexible 3D printing process as a fast, cost-effective alternative to the costly but established injection molding process: So-called rapid prototyping is now used not only for prototypes, but increasingly also for the realization of medium and small series. So a lot has happened in recent years in the development of this innovative additive manufacturing technology in conjunction with CNC-controlled machines – rapid prototyping is recognized as a production technology. But can it really compete with classic manufacturing processes like injection molding when it comes to size, accuracy, reliability and repeatability? Or put another way: When does it make sense to replace injection molding with additive manufacturing?
3D printing: advantages and potential
3D printing does not require costly and time-consuming tooling: The same device can be used to create virtually any number of different geometries. In the resulting physical models, errors and inaccuracies can be easily and quickly detected. The so-called trial-and-error process is therefore more time-saving, cost-effective and uncomplicated with the help of 3D printing. And last but not least, there is considerably less waste that would be generated by other manufacturing processes such as milling, turning or grinding. This protects the environment, saves resources and eases the burden on budgets.
With the additive manufacturing process, our customers not only sustainably save weight and costs during the production of various devices and components: We can also react quickly to changed requirements during the ongoing production process, order according to the situation and thus avoid costly warehousing. Rapid prototyping enables us to produce high-precision prototypes directly from existing CAD data – faster than ever before. And these prototypes don't just look like the final products – they work like them, too. Design and function can be optimized quickly and easily in this way.
In the case of injection molded parts, these flexible options are not available because the complete injection mold has to be modified or even rebuilt at high cost. In the additive manufacturing process, on the other hand, the data record is simply changed and the changes are entered in the next batch – and that's it. Even better, the parts price remains the same.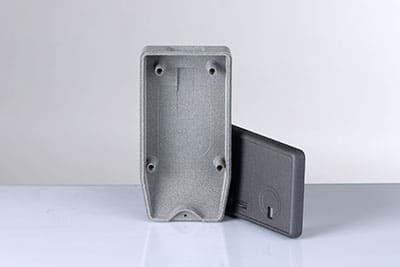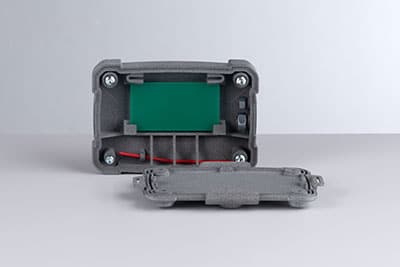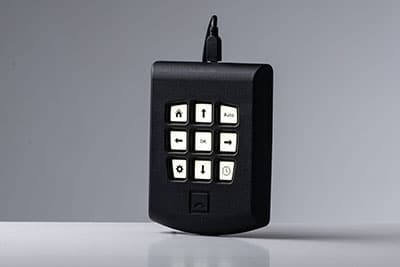 Rapid Prototyping: Challenges
In addition to all the undeniable benefits, however, there are some elementary challenges to rapid prototyping technology:
Components still have to be reworked, which is time-consuming and relatively unautomated
Currently still limited choice of materials for certain 3D printing processes
Currently, no smooth surfaces can be achieved as in injection molding
There are also the challenges of process repeatability and reliability of the printing process. A particularly high quality standard is required here, which not all providers are yet able to implement validly in order to keep up with conventional processes. Reducing overall production costs is not only a goal for small batches and prototypes, but also for large-scale production.
Industrial series production with additive manufacturing technologies, even for larger quantities, requires independent design strategies for components in order to keep pace with conventional methods. Our experts at H+K have such strategies and implement them individually depending on the project. This makes us one of the few service providers so far to have developed reliable solutions for overcoming all the challenges just mentioned and making rapid prototyping a genuine production alternative.
Conclusion: Rapid Prototyping as an Ideal Complement to Conventional Manufacturing Technologies
Let's return to the initial question: Can rapid prototyping keep up with injection molding? The answer – as often in life – is a clear "It depends!": Because rapid prototyping is not equally the holy grail of production for all applications: Above all, conventional processes such as injection molding continue to be the best solution for high volumes in the high-volume and mass production sector. There, additive technologies will never replace all conventional technologies. However, when it comes to areas where small quantities, a high degree of individualization or particularly complicated geometries are required, additive manufacturing processes definitely come into their own – as an optimal alternative or even supplement to the tried-and-tested processes. The more this technology develops in the coming years, the higher the quantities that can be produced with its use will be.
High potentials exist here in many industries: In healthcare, aerospace, transportation, motorsports and more. This is where rapid prototyping plays out the advantages that make it one of the most exciting technologies at the moment:
Short manufacturing time: only a few days to prototype
Sustainability: less material waste
Individualization: fast adaptation of the 3D data
On Demand Order: short-term + flexible production
Implementation of lightweight structures: a wide range of possibilities
Low manufacturing costs: no high tooling costs
Freely scalable: complex geometries possible
Efficient test methodology: cost-effective, fast test printing
Additive manufacturing therefore always makes sense when (geometrically complex) components are required in smaller quantities. And if these cannot be produced conventionally, or only at great expense. Furthermore, rapid prototyping can enhance standard components with additional functions. However, if components have already been optimized for a long time and can be produced economically in large quantities by conventional means, conventional production, for example via injection molding, remains the most sensible solution.
The Multi Jet Fusion process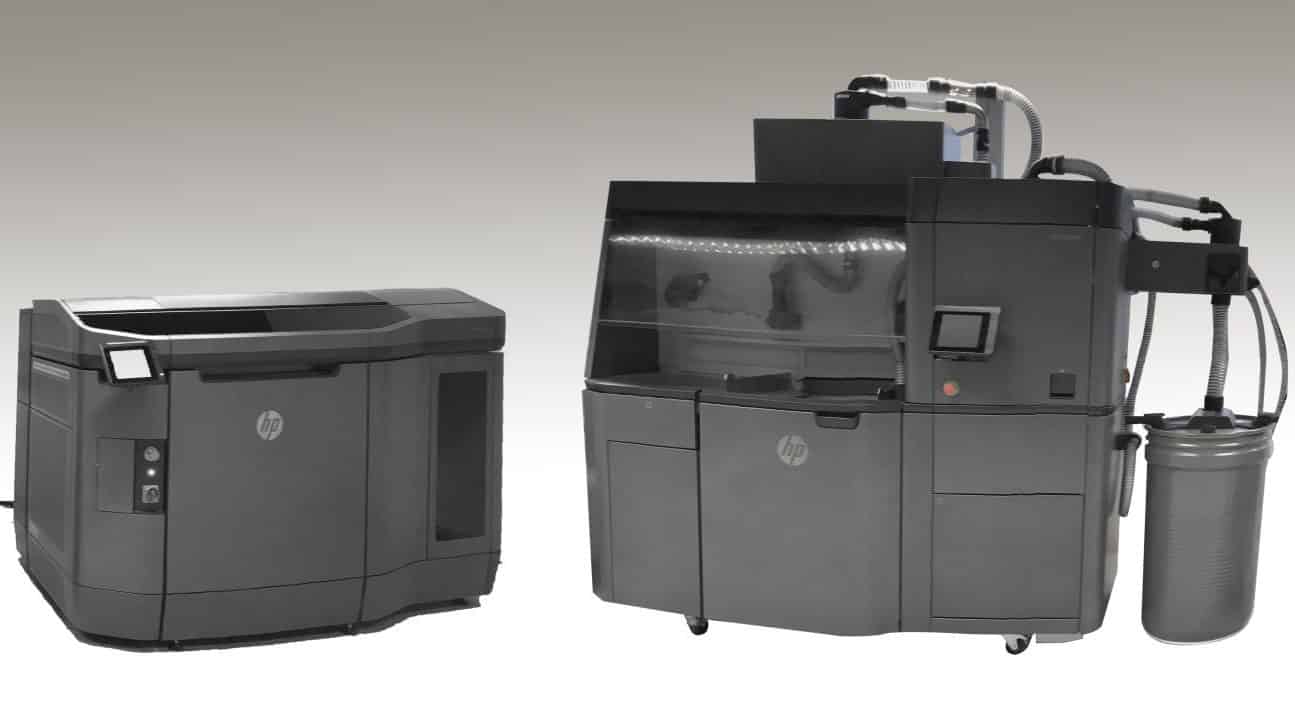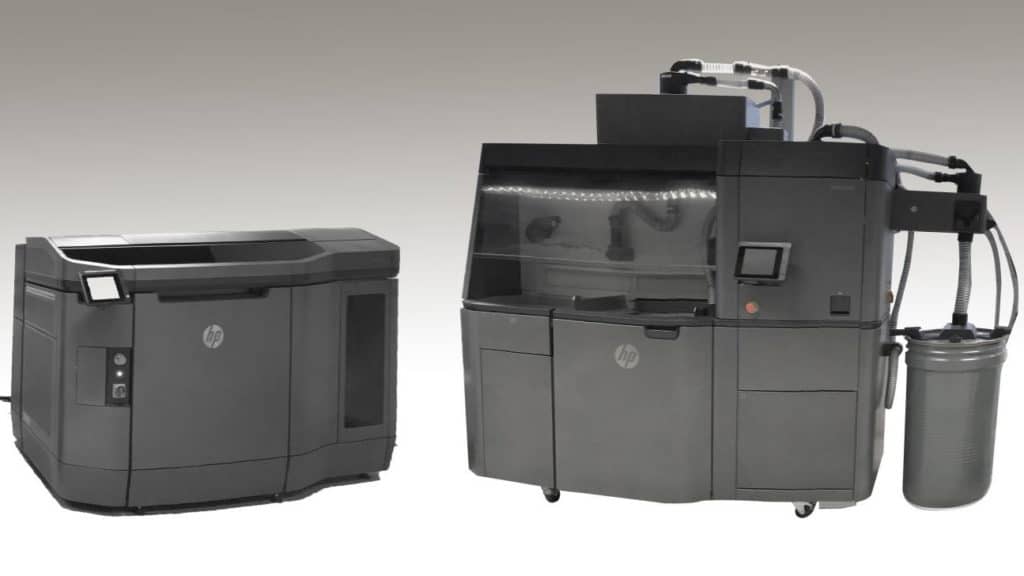 We rely on HP's powder-based Multi Jet Fusion process for 3D printing. This additive manufacturing process is suitable for prototypes, functional components and series products with high-quality surfaces and the finest attention to detail.
Advantages of the MJF process:
Waterproof, UV and weather resistant
No support structures necessary
Almost isotropic material behavior
Very high detail accuracy, print resolution of 1,200 dpi
Dimensional accuracy according to DIN 16742 TG6 NW
High density of parts and low porosity
High printing speed, 2 – 3 cm printing height per hour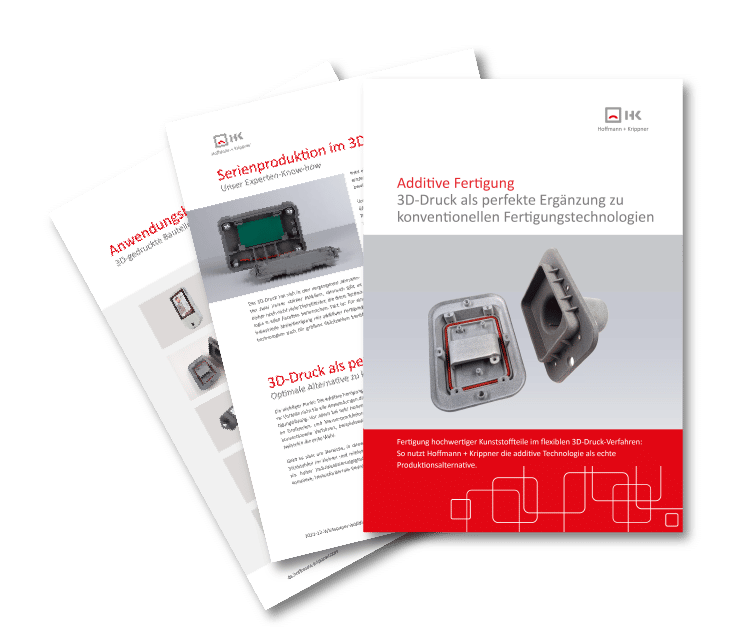 Get our whitepaper on additive manufacturing as the perfect complement to conventional manufacturing technologies now.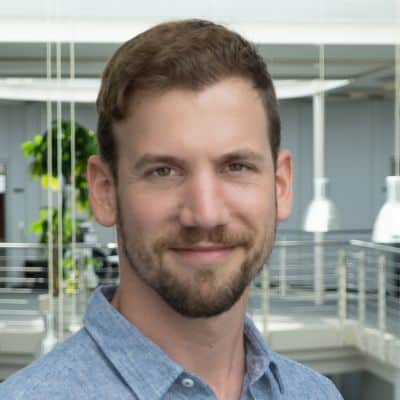 Andreas Bayer
Product development and additive manufacturing
+ 49 +49 69 82 37 247 0
a.bayer@hk.systems