"Frugal input systems: better instead of more" – a topic that is taking off across industries and was discussed with two invited top speakers from the Fraunhofer Institute and with the invited customers. After only one year, the "H+K Zukunftstalk" has established itself as a regular expert format and is very popular with visitors: This is the pleasing conclusion we drew after the recent 3rd edition.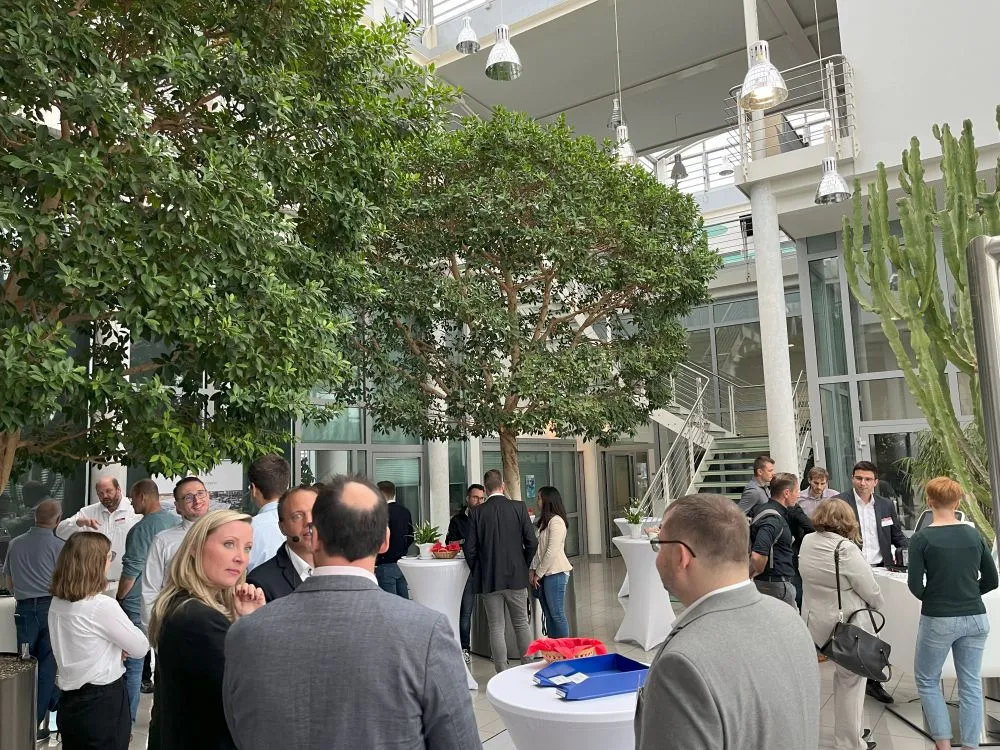 The foyer was once again transformed into a lively forum with an in-house exhibition for an entire day
The premiere of the "H+K Zukunftstalk" took place in October 2022, the successful continuation in March 2023. Now Thomas Grimm and Frank Wahlandt, Managing Directors of Hoffmann + Krippner, were delighted with what the organizing team led by Marketing Manager Coralie Cicolelli had put together for the third time for Buchen as a business location: the H+K Foyer was once again transformed for a whole day into a lively forum with an in-house exhibition, lively discussions, exciting presentations and an inspiring look in the direction of innovative future technologies.
Frugal innovations: simple, robust, affordable
The breaks between presentations were used for intensive networking while enjoying delicious catering. Not only there, but also during the concluding discussion round, all participants intensively exchanged views on the questions that were at hand when it came to the topic of "Frugal Input Systems":
"Less is more" could be cited as a very general description of "frugal." The Fraunhofer Institute describes the principle as "Frugal innovations focus on customers in the entry-level segment who want simple, robust and at the same time affordable solutions. For companies, this means turning away from the common mindset that always associates innovations with new, additional functions and technical refinements. Instead, it's a matter of finding clever approaches that succeed in deliberately limiting the focus: to performance features that are indispensable for the respective target group and selected highlights that excite precisely these customers."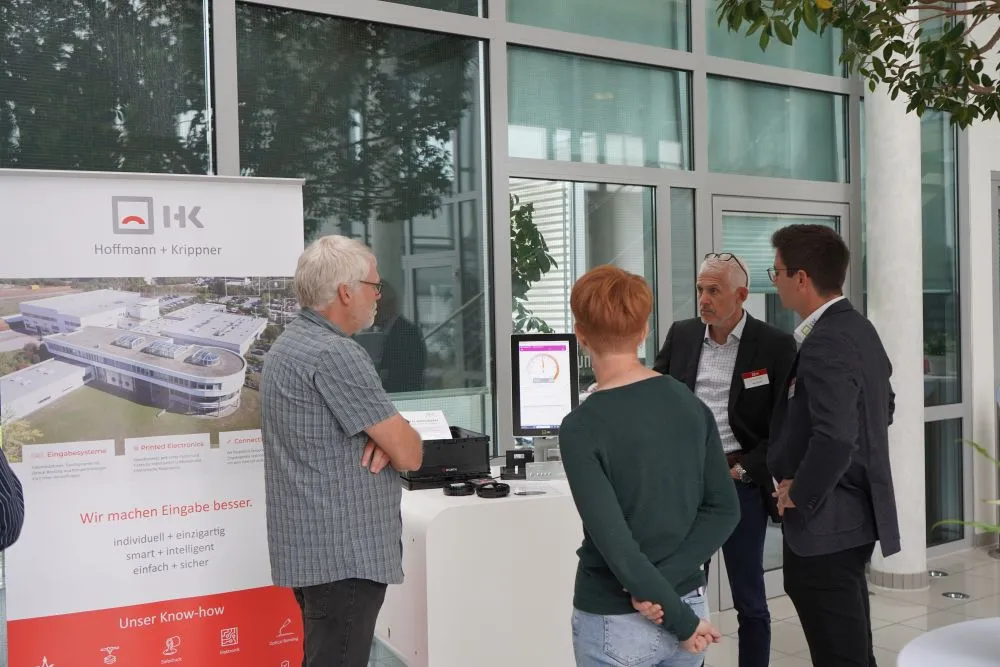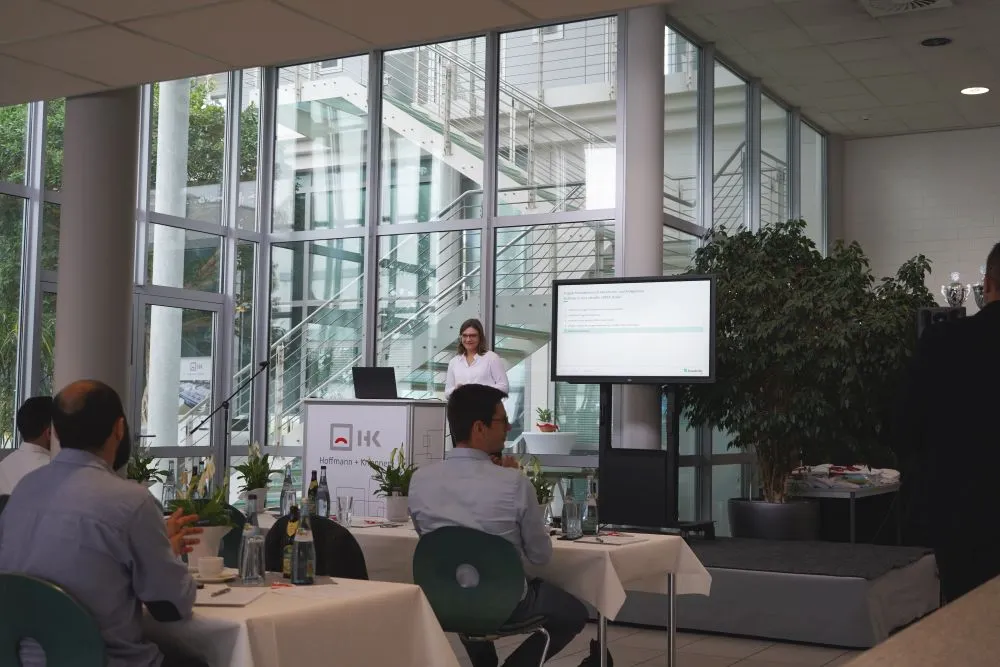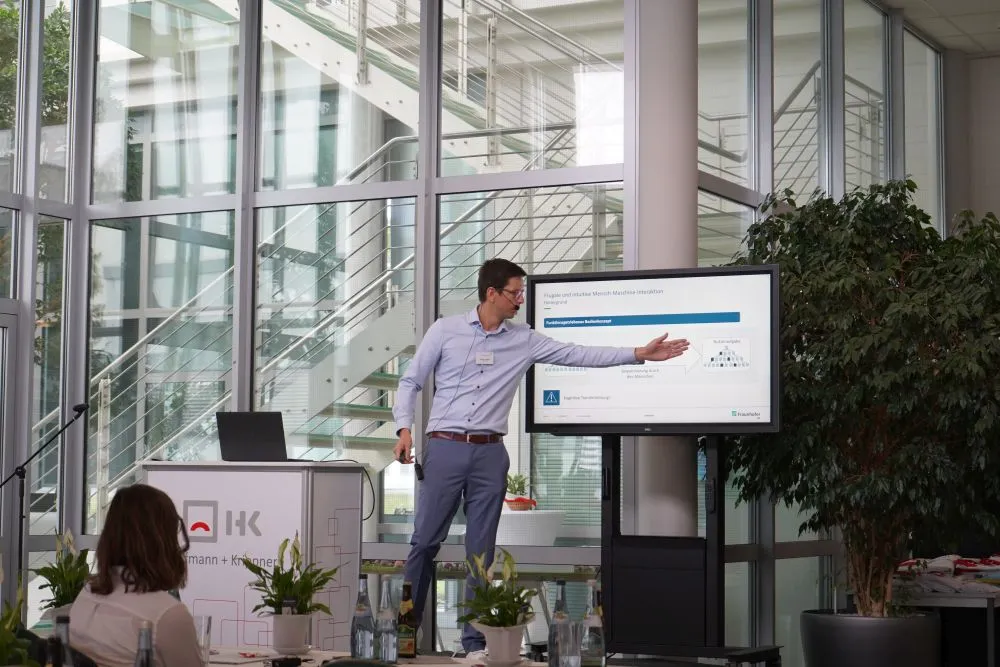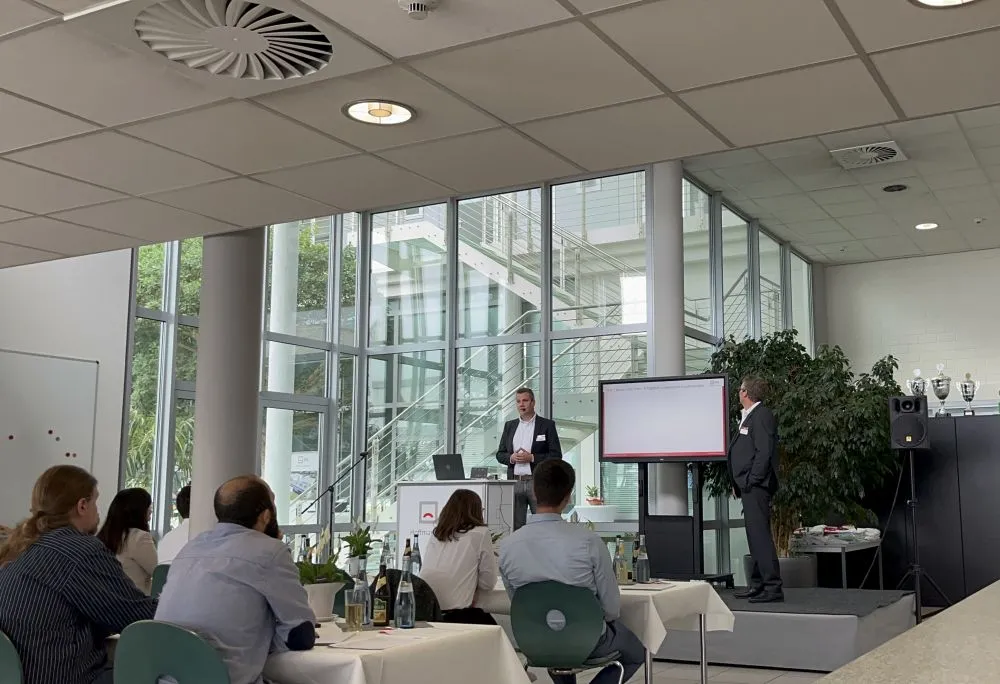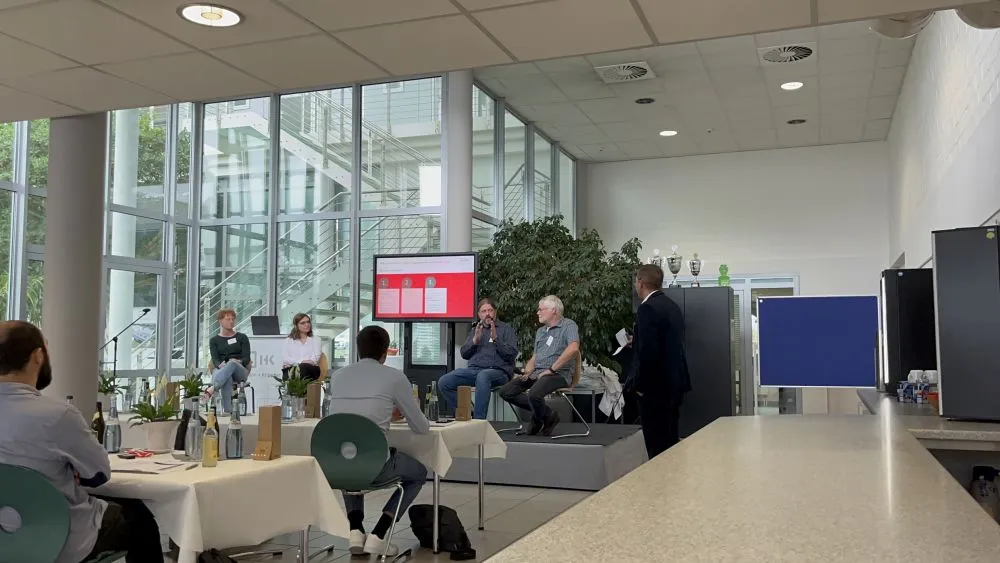 The results of the lively discussion round at the "Zukunftstalk" then also sounded accordingly similar:
To successfully develop frugal products, it is best to work together in a team composed of all relevant departments
Frugal innovations focus on user-centric developments
The term "frugalism" is not known to many companies, but the approach is already partly established
Frugal products are a great opportunity for one's competitiveness.
"It was interesting to see how new the topic of frugalism still is for many companies – how big, but in parallel, the potential associated with it. Many participants took quite a lot of notes. This is exactly why we created the H+K Future Talk: To present and discuss new, innovative concepts. Concepts that may not yet be widely known, but are highly innovative and could shape and disruptively change entire industries in a few years," Frank Wahlandt explained with satisfaction after the event. The 4th "H+K Zukunftstalk" in 2024 is already being planned.