Capacitive keys finally become tactilely perceptible! Consistently sustainable, noticeably different and versatile: The newly developed operating concept "Tactile Key" brings a host of new features for capacitive keys. Tactile Key makes a significant difference to conventional solutions – which you can not only see, but also noticeably feel in daily use.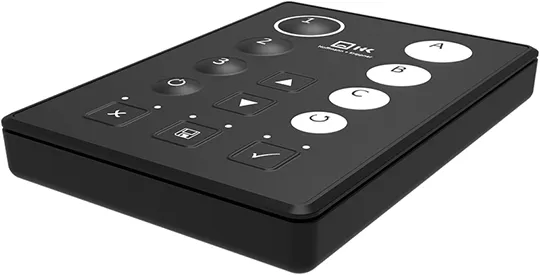 No more distraction by "feeling instead of seeing": The convenient technology behind "Tactile Perception
Conventional capacitive keys are often located behind a flat glass surface. During operation, the operator must direct his gaze from the actual application to the respective input system in order to select the correct function. With our newly developed design, capacitive keys become tactilely perceptible and also "tangible" in the literal sense. This allows the operator to concentrate fully on his application and also to execute the commands quasi "blindly" or intuitively via the operating panel. More comfort for the user is hardly possible in this area.
The key surfaces can be integrated into the control panel in a raised or recessed position, as desired, and can also be individually illuminated. For safety reasons, "touching" the keys does not trigger any function: The command is not executed until the finger is completely on the key surface. An integrated haptic feedback via vibration provides an even clearer feedback.
Sustainable design concept: system design for easier repairs, improved sensitivity, less waste
Due to an effectively reduced system design, all electronics can be easily detached from the operating front. In the Tactile Key operating concept, the individual assemblies are screwed together and can be easily and quickly repaired, replaced and also recycled. With conventionally bonded superstructures, on the other hand, repair is difficult or, for the most part, impossible. The entire control unit has to be disposed of and replaced, which results in considerably more time and expense – not to mention a whole lot of electronic waste.
The new operating concept also solves another problem, because: The capacitive sensor is connected directly to the user interface. This means: No more annoying air gap that can negatively influence the sensitivity or that has to be elaborately bridged electronically.
Even 3D-deformed surfaces are no longer a problem with Tactile Key: Deformed, curved plastic panels are used as operating fronts, for example; pure display surfaces are also designed to be raised and fully illuminated. And even at a viewing angle of 180°, the illuminated display can still be seen very well. A function that particularly optimizes the usability of specific control units that have to be operated while lying down.

The advantages of "Tactile Key" technology at a glance
Blind operation: tactile keys allow operation without direct eye contact
Illuminated segments with large viewing angle (up to 180°) possible
High sensitivity due to direct coupling of the sensor with the user interface
3D-deformed surfaces in combination with illuminated keys
Deformed plastic panels also serve as a control surface
Simplified system design for fast, uncomplicated repairs
Electronics completely dismountable and recyclable
Sustainable product concept saves parts and costs
Click here for our video.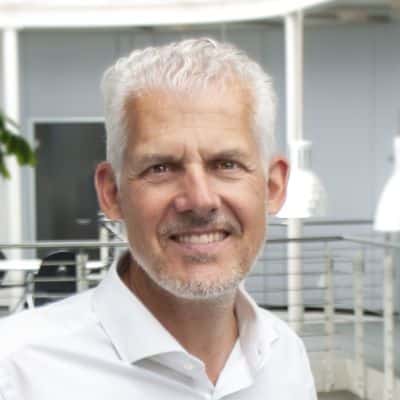 Questions about our operating concept Tactile Key? Contact us:
Jens Arend
Technical Sales + Product Development – Design & Conception
+ 49 +49 69 82 37 247 0
j.arend@hk.systems